Tuesday, September 14, 2010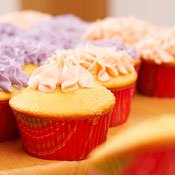 Filming for DreamWorks Studios' "The Help," the adaptation of Jackson native Kathryn Stockett's bestselling debut novel, has largely taken place in Greenwood, but the production is coming to Fondren Sept. 23. Crews have begun facade work on a row of North State Street businesses to match the film's 1960s setting.
Scotta Brady, owner of Butterfly Yoga, said that classes at her studio will go on as scheduled, despite the construction work, except for the noon class during filming on Sept. 23. Butterfly Yoga is set to become a Shell service station for the film.
"This is probably the bigger project they have as far as changing a set (in Fondren)," Brady said.
Workers will remove a planter, repaint the building and replace windows in the building. Brady said she will have the option of keeping any changes that she likes. Producers will pay for the cost of restoring any changes and will also pay a small sum to compensate for potential lost business, Brady said.
Babulu Coming to Duling School
The new Mexican restaurant opening in Fondren's renovated Duling School building has a name: Babalu Tacos & Tapas. According to the restaurant's Facebook page, David Ferris, head chef at Mint, in Ridgeland, will serve as the new restaurant's executive chef. Owner Bill Latham, who also opened Amerigo and Char, did not immediately return a call for comment.
Marketing Help for Businesses
Jackson-based consulting firm AKIRE Co. hosts an annual Marketing Boot Camp next weekend. The event runs from from 9:30 a.m. to 4:30 p.m. Sept. 23 and 24 at the Greater Jackson Chamber Partnership. Workshop participants will refine their marketing plans and receive tips on marketing research, social networking and guerilla marketing. Early-bird registration, which closes today, costs $150; regular admission costs $250.
Businesses can register for the workshop by visiting AKIRE's website.
Cupcake Craze Comes to Jackson
Even Jackson is not immune to the charms of gourmet cupcakes. Jackson native Nancy Smith opened Hey Cupcake! on Aug.17, but the shop has its roots in Smith's varied creative pursuits. She paints, refurbishes old furniture and has sold homemade cheesecakes to caterers, but cupcakes have offered her the ideal medium.
"I can make it different, all the time," Smith says.
For now, Hey Cupcake!'s menu includes novel offerings like "The Elvis"--banana cake with peanut butter frosting--and a red velvet cupcake with cream cheese frosting. The shop sells only cupcakes right now and does a steady business in special orders for tailgates and parties.
Hey Cupcake! is located at 1491 Canton Mart Road, Suite 15. 601-956-1199