Friday, September 10, 2010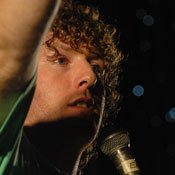 Éamonn de Cógáin has just one piece of advice for anyone timid about dancing in this weekend's CelticFest Céilí Mór: If you can walk, you can dance.
Cógáin, a native of County Cork, Ireland, is the emcee and dancemaster for the 19th annual CelticFest in Jackson. As emcee, he will lead dance workshops and Saturday night's Céilí Mór, a four-hour Irish dancing event in which musicians and audience members come together.
"If you can walk, I'll teach you how to dance," he says. "… Even If you have two left legs, I can do something with you."
Cógáin, 36, says to understand what a ceili is, you have to experience it.
"You have to really be in a ceili to understand what's so fantastic about it," he says. "You can't just explain to someone that the music goes diddly diddly, and your feet just tap. It's like New Orleans, you can't explain New Orleans to someone who has never been there."
During the ceili, Cógáin wants participants to break a Guinness World Record for the number of people doing a brush dance at the same time. A brush dance involves participants jumping and passing brooms under their legs. The world record is currently 139 participants, and Cógáin hopes to have as many as 150 on Saturday. He says participants can bring their own brooms or buy one at the festival.
Cógáin says his parents, who are both musicians, influenced him and he attended three or four ceilis a week while growing up. He moved to New Orleans last year from Ireland and currently works as a historic preservationist for old homes in the city.
CelticFest begins tonight at Mississippi Agriculture and Foresty Museum at 7 p.m. and continues through Sunday. Tickets are $12 a person; $8 for seniors and $5 for children. For a complete schedule of events and ticket information, visit the festival's website.