Tuesday, September 7, 2010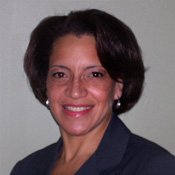 The Hinds County Board of Supervisors voted today to hire Carmen Davis as its new county administrator. Davis replaces interim Administrator Ray Bryant, who had held the position since March.
A native of Detroit, Mich., Davis received a bachelor's degree in urban planning and a master's degree in business administration from Wayne State University. For 10 years, she worked as a city planner for the Detroit City Planning Commission. In addition to managing development projects, she assisted in reviews of departmental budgets and monitored grants. Davis moved to Hinds County from Detroit, Mich., a year ago. Her husband, Al, is a math teacher in Jackson Public Schools.
The board set Davis' salary at $82,500 a year. Davis is the county's third administrator in less than a year. Bryant took over in March after the board voted 3-2 during an executive session to fire Vern Gavin. Gavin himself had only held the position for roughly one year.
"Hopefully, you can bring some longevity to the position," Supervisor Peggy Calhoun told Davis after the board voted 4-0 to hire her, effective immediately.
"I hope so, too," Davis replied.
Supervisors also spent over half an hour discussing a request from the county Election Commission to purchase 300 used voting machines. Election Commissioners Lelia Rhodes and Marilyn Avery urged the board to approve buying the two-year-old machines, at a cost of $350 per machine. New voting machines can cost $3,000 each, Rhodes said. The machines would arrive by Dec.1, after the November congressional elections but in time to be used for the 2011 statewide elections, she added.
The purchase would come out of the $1.722 million remaining in a federal grant for election equipment. Supervisors approved the purchase of scanners for the Election Commission earlier this summer.
When Calhoun asked how the Election Commission planned to spend the remaining grant funds, Rhodes said that she needed more time. "I can't come before you abstractly," Rhodes said. "I like to do my research and come back to you with an idea of how we can effectively spend the money."
Election Commissioner Jermal Clark spoke against the purchase, arguing that the machines were a model most states did not use, and that state-purchasing guidelines may require the county to submit a request for bids, which it has not done.
"I don't know whether or not we're in compliance with bid laws," Clark said.
Purchasing Clerk Shirley Partee said that she also did not know immediately what state requirements applied to the elections equipment purchase. Supervisors agreed to delay voting on the purchase until they could determine whether a request for bids was necessary.
The board went into executive session around 11 a.m. to discuss litigation concerning M3A Architects' work on a now-scrapped regional jail project in Raymond. Also on the agenda for executive session was discussion of bond funds for the Byram-Clinton Corridor project and the possible sale of the Mississippi Valley Title Building in downtown Jackson.