Thursday, September 2, 2010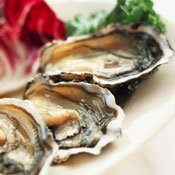 When Mississippi Department of Marine Resources officials dredged a sample of oysters from the Pass Christian Harbor yesterday, approximately 80 to 90 percent of those oysters were dead, The Sun Herald reported yesterday.
DMR Shellfish Bureau Director Scott Gordon told the Sun Herald that he did not have enough evidence to attribute the high number of dead oysters to the Deepwater Horizon disaster. Gordon also pointed out that the sample was small compared to the thousands of oyster reefs in Mississippi waters.
DMR, Mississippi Department of Environmental Quality, the National Oceanic and Atmospheric Administration and the U.S. Food and Drug Administration announced Aug. 25 that oysters from Mississippi waters are safe for human consumption.