Wednesday, September 1, 2010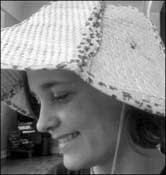 I drove down to the Coast last week. I needed to see for myself what my home of four years looked like. I hadn't seen anything that made me feel good about what was probably happening there. I had no plan. I just wanted BP's head on a platter.
Friday evening, I rolled in and met a friend in downtown Gulfport. As I was driving through downtown, I tried to reconcile my pleasant shock over what I was seeing. Residents had renovated old, dilapidated buildings that were unused even before Katrina, and had converted them into businesses with cute little shingles hanging over the doors. Sidewalks were clean and dotted with seating and tables for people to rest between stops. Flower beds strategically punctuated concrete and asphalt with green and yellow.
The most noticeable change was the presence of people meandering in and out of little pubs and restaurants. It was nothing short of miraculous to see people gathering in downtown Gulfport after 5 o'clock on a Friday night.
As I made my way into the Quarter Bar, a colorful little place inspired by the New Orleans French Quarter, my friend waved me over to join him and two others at a black hardwood table.
I couldn't curb my enthusiasm at Gulfport's renaissance. I asked him about the beach. He told me the beach has tar balls, and a cleanup crew is working the area. Indeed, the beaches don't look that different. I decided to put the bad news away for the night and just revel in what feels like downtown Gulfport's resurrection.
Later, we headed to a favorite restaurant in Long Beach, with visions of pulled pork plates and shrimp Creole dancing in our heads. The restaurant was, as usual, crowded on a typical Friday night, and a band was playing out back. We ate wonderful food and drove back to downtown to walk around and listen to the live music playing in each establishment. The two-man band at Watson's Piano Bar was rocking the black baby-grand piano gracing the front of the bar. We had chocolate martinis and watched the crowd.
The next day, I just wanted to take photos. I ventured out to the Bank House Coffee in downtown Long Beach to fortify myself with some caffeine.
Apparently, renaissance is contagious. I got several shots of construction and established businesses in Long Beach's downtown. Vendors had set up tents along the side of the coffee house, which is fast becoming an epicenter for the community. They were selling homegrown and homemade goods: everything from eggplants to goat milk soap. People were out and about, walking on the new sidewalks, stopping in the coffee house, talking to the market vendors.
I went west to Pass Christian that afternoon. The city has redone its memorial park. Live Oaks that Katrina claimed were resurrected through majestic sculptures of eagles and dolphins. The park stretched out to end in a breathtaking beach view.
A family was having a picnic, and their kids occupied a new children's play area. A grove of stately live oaks beckoned exploration. Cedar facades even adorned garbage cans—the city had painted one word on them in forest green: pride.
Bay St. Louis was my last stop of the day. I discovered a new local bookstore with books by local authors—most of them chronicling the Coast's struggle to rebuild after Katrina—decorating the display window and most of the display tables. I bought Ellis Anderson's "Under Surge Under Siege." I walked along the sidewalks of the Bay, taking shots of whatever took my fancy. It was monstrously hot, but I couldn't seem to keep from walking and shooting.
I ended the evening having dinner with a friend who had lived in the Bay for about 15 years. We went to Waveland to eat at one of her favorite establishments. She was getting her life back. We joked and laughed like we used to, before the storm.
Irony can be beautiful. I came to the Coast on the warpath against a huge entity for what it had done to hurt this place I came to love so much. Instead, I uncovered the unflinching spirit of the people who have rebuilt a place they believed in with an almost apostolic faith.
The BP oil spill was nothing short of tragic. But it would be doubly tragic for this incident to negate the Coast's rebuilding efforts.
Casey Purvis is a Fondrenite who is owned by Phoebe, a 9-year-old Lhasa apso. She works as a nurse in a local hospital.