Wednesday, October 20, 2010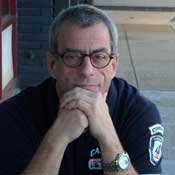 Last night, the Jackson city council renewed its 2010 contract agreement with the Mississippi State Department of Health, making temporary rental or mortgage assistance for low-income victims of HIV/AIDS possible. But some HIV/AIDS activists argue that compared to other states, it's not enough assistance.
The agreement provides a total of $941,126 for the housing program, which supplements HIV/AIDS Sufferers' incomes for up to 21 weeks every year. The state receives funding from U.S. Department of Housing and Urban Development through the Housing Opportunities for Persons with AIDS program. The city has annually renewed the program for about five years.
Short term assistance may aid with all or part of an applicant's rent or mortgage payment, but it always ends after 21 weeks. After that, a low-income AIDS victim is left with few alternatives, including hospice care or family assistance.
Every state has access to the program, but each state administers HOPWA funds differently. The Mississippi program provides less support than several other states, many of which extend their programs for most or all of the year. The Mississippi program also demands the recipient is employed, so that they can handle the 31-week remainder of their rent or mortgage. Mississippi designates case managers for each Department of Health district to assist people in making an application, and "to aid with other services needed to stay in safe and comfortable housing," according to MSDH website.
Cedric Sturdevant, a trainer/facilitator for My Brother's Keeper, an organization dedicated to prevention, care and treatment of persons living with HIV/AIDS and other disabilities, spoke highly of the program, but said it falls far short of what is needed.
"HOPWA is there, but what we need is more permanent housing," said Sturdevant, who learned he had contracted AIDS in 2005. "You have to maintain a job in order to qualify for it, but it's difficult to maintain a job. Health issues often affect your work schedule, and if you manage to keep a job you often find yourself with a lower-paying job with no benefits that you had to take because of health complications. (HIV/AIDS) affects your work function."
Mississippi AIDS activist Robin Webb said the program was better than nothing, but criticized the state for not offering more funding to the cause.
"It's only 21 weeks, which is really an issue. In Alabama, Louisiana or Tennessee you have long-term assistance for people who are living with disabilities and whose finances have crashed, and they offer these services for up to 12 months," Webb said. "The only reason Mississippi doesn't apply for it is that they don't want to. It's like they have this attitude that they don't want to give people a free ride. HOPWA does not require a state match, so I really don't see why they wouldn't request more."
Officials from the Mississippi Department of Health were not immediately available for comment.