Tuesday, October 12, 2010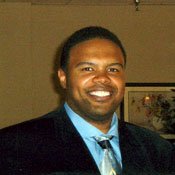 Provine High School Band Director Carlton D. Williams is on top of the world as he reminisces about his school's sweet victory at the Tyson Foods Battle of the Bands last month. "It was a very riveting experience," Williams says of the regional band competition. "It was a milestone in my career to be able to participate in an activity of that magnitude."
Winning the Battle of the Bands gave Provine the opportunity to perform at the Southern Heritage Classic the same day Jackson State University's football team played Tennessee State University.
Williams, a Jackson native, 30, starting playing trombone in middle school and was a band member at Lanier High School, where he graduated. He says he wanted to make a career out of his passion and earned his bachelor's degree in music education from Jackson State in 2002.
While he enjoys his job, it is not an easy task. Working with 140 students requires hard work and dedication. "Working with a mass group is high maintenance and calls for a great deal of planning," Williams says. His job requires him to teach basic fundamental music skills. He says he not only challenges his students in the classroom but on the field as well.
Williams also coordinates performances between the band and dancers. "This job can get stressful, but the benefits out weigh the pains," Williams says. Williams attributes his co-director, Travis Prewiett, drill team director Carolyn Cole, and booster parents like Pamela Brinson to the band's success.
Music makes a positive impact on the students and city as a whole, Williams says. "Jackson is a band and basketball city. It's what the kids really enjoy, they get really into it."