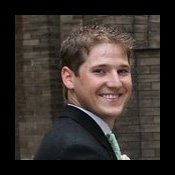 As director of New Stage Theatre's Unframed Series, Michael Matthews Guidry is pushing the envelope of traditional theater by bringing mature and edgy productions to Jackson.
Guidry is the director of "The Last days of Judas Isacariot," a 2005 play by Stephen Adly Guirgis. In addition to directing the play, Guidry also plays the role of Pontius Pilate.
The play tells the story of Judas Iscariot (played by Deejay Gray) who is on trial to determine if he should remain in hell for betraying Jesus. The play fluctuates between serious and humorous tones while characters such Mother Theresa and Sigmund Freud testify. When attorney Fabiana Ariza Cunningham (played by Christine Swan) cross-examines the characters, she exposes their flaws.
Guidry, 27, became New Stage's Unframed director in 2009 when he directed "The Shape of Things." He has appeared in "Santaland Diaries" and designed the set for "Dead Man's Cell Phone." The Unframed Series is smaller cutting-edge plays tailored for smaller audiences.
Guidry says "The Last Days of Judias Isacariot" appealed to him because Guirgis took a well-known story and presented it in a new way.
"It examines a component of one of the most well-known stories," Guidry says. "That component is a little mysterious and unknown, like ... Judas himself. The urban twist that Guirgis puts on it in making it very relatable to modern society, and the humor that he is able to layer in there--with thought provoking themes with characters that are so flawed and human--makes us look at ourselves."
Guidry says he worked with actors on character development. Unlike most plays, "Last Days" doesn't have a central plot, but instead several monologues and character realizations.
During the day, Guidry teaches theater at Power Academic and Performing Arts Complex. A native of Destrehan, La., Guidry earned his bachelor's degree in history and theater from Millsaps College. He currently lives in Jackson with his wife, Laura, and dogs, Beckett and Lola.
"The Last Days of Judias Iscariot" runs through Oct. 2 at New Stage Theater (1100 Carlisle St.) in the Hewes Room at 7:30 p.m. Tickets are $7. Call 601-948-3533 for more information.
More like this story