Wednesday, November 17, 2010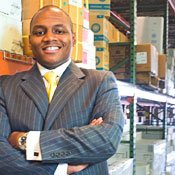 Supporters of a proposed arena for downtown Jackson made their case yesterday at the Jackson Convention Complex. A steering committee featuring many area business leaders is trying to raise $80,000 to fund the first phase of a feasibility study for the project.
Jackson Chamber of Commerce President Jonathan Lee and Downtown Jackson Partners President Ben Allen both said that they believe Jackson could support a 15,000-seat arena.
"The fact of the matter is that this has been done all over the country," Lee said. "And while it may be true that the early bird gets the worm, it's also true that the second mouse gets the cheese."
Allen said that Jackson's location on two major interstates would make it easy for the city to host large touring acts, if it had the proper size venue. The Mississippi Coliseum holds 6,500 permanent seats and can accommodate up to 10,000 people with temporary seating, but at 48 years old, its luster has worn off.
The arena push has its roots in a July 2008 trip to Little Rock, Ark., that Downtown Jackson Partners sponsored. North Little Rock's 18,000-seat Verizon Arena inspired a group from that trip to form the arena steering committee. In July 2009, it selected Populous Sports, a design and consulting firm specializing in sports venues, to handle the feasibility study.
Allen emphasized that the steering committee has made its activities as transparent as possible. The committee's original request for proposals, Populous' winning proposal and the committee's contract with Populous are all available for download on the pro-arena group's website. .
North Little Rock Mayor Patrick Hays told attendees at yesterday's event that public support was essential to getting his city's arena built. Supporters of the Little Rock arena marketed it as part of a larger "river project," spanning both sides of the Arkansas River and including a $20 million expansion of Little Rock's convention center. The arena cost $82 million to complete, with $20 million coming in private-sector contributions and $20 million pledged by the Arkansas state Legislature.
The bulk of the cost, $52 million, came from a one-year, 1-cent tax increase approved in a referendum by Pulaski County voters.
The arena's general manager, Michael Marion, said that he believed Jackson needed a major entertainment venue. Marion cautioned, however, that arena supporters needed to have realistic expectations about the project. Verizon Arena has only been profitable in six of its 10 years of operation.
While North Little Rock's arena itself is not a "cash cow" for the city and county, it provides economic benefits in sales taxes and increased revenue for surrounding businesses, Marion said. North Little Rock's arena pays roughly $1 million in property taxes per year and employ 22 people on a full-time basis.
The Jackson fundraising effort is roughly $30,000 away from its $80,000 target. The initial campaign will pay for the first phase of the feasibility study, which determines market demand in Jackson. A second phase would assess possible locations and develop financing possibilities. Allen said that he expects Jackson's arena to cost more than the Little Rock facility but that cost concerns are not necessarily important.
"What something costs is irrelevant," Allen said. "It's relative to the wealth it creates. Do people complain about how much Trustmark Park (in Pearl) cost today? No. This is part of the process that will be in Phase II. Phase I will determine one thing: Will a major arena work in downtown Jackson or not?"
Previous Comments
ID

160966

Comment

There needs to be an arena in the Jackson area, not necesssarily in Jackson but in the area. Is everyone still going to be behind building and paying for an arena, if the study comes back and says the best place for the arena would be near Trustmark Park for example?

Author

BubbaT

Date

2010-11-17T15:39:38-06:00
ID

160973

Comment

I would still support it if it were in Pearl. The fact is that major concerts and other events are bypassing Jackson because of a lack of adequate facilities to hold such events. Having major concerts and other events here would prevent dollars from leaving the area that would otherwise go elsewhere. Think potentially how much revenue left the area when Maroon 5 fans had to travel to Biloxi to see them where they recently performed there.

Author

golden eagle

Date

2010-11-17T16:35:21-06:00
ID

160984

Comment

I think the arena should be built- and built in downtown Jackson as well. The downtown area still needs more concentrated entertainment options. Building it in the suburbs would be counterproductive. To build it in the suburbs would be supporting the creep of sprawl- not a great idea for a city in general, but especially not good for Jackson.

Author

tombarnes

Date

2010-11-17T20:31:41-06:00
ID

160986

Comment

BubbaT this is being spearheaded by Jackson people with the intent on having it built in downtown Jackson, if you want it built anywhere else go find some people outside of Jackson to fund a feasibility study for where YOU want it built. Stop being a hater, you're all on the clarionledger talking about the same mess. And i know what you finna say, "but Jackson want people from the suburbs to support it" thats true but we are not paying populous 80,000 dollars to tell us to put it in pearl, trust me im donating my money for my city.

Author

NewJackson

Date

2010-11-17T23:48:48-06:00
ID

160987

Comment

NewJack- I'm not being a hater just because I don't think everything needs to be in downtown Jackson or in Jackson. Your paying Populous to do a feasibility study to find where it would be BEST to build it, to qoute Ben Allen from the article "to determine one thing: Will a major arena work in downtown Jackson or not?" What if it's not? Since you have determined out come is already downtown Jackson, aren't they wasting $80,000? Shouldn't they have spent the $80,000 looking for land and funding? I just ask a question would people support it if the study said for example it would be best to put in near Trustmark Park I could have said somewhere else but was the first place that popped in to my mind. From Tom and your post I guess that would be a no. I have a question, Are you expecting the people of Hinds county to help pay for if it just a project for downtown Jackson and owned by Jackson? Remember that's how the Verizon arena was funded, a county wide sales tax increase and Verizon arena is owned by Pulaski County not Little Rock or N. Little Rock. Like I said on the CL the diffence between Little Rock and Jackson was you didn't have the hatered of each other between the LR and suburb like you do between Jackson and suburbs. It's too bad too, because if they could actually work together,maybe the arena could have been built 10yrs ago.

Author

BubbaT

Date

2010-11-18T01:28:49-06:00
ID

160999

Comment

why are you already leaning towards a negative outcome from the feasibility study, all the what ifs. Tell me this what makes you think it wont work in Downtown and why it would outside of Jackson. Please explain because thats what you are really saying.

Author

NewJackson

Date

2010-11-18T11:15:14-06:00
ID

161010

Comment

NewJack- Why would it be negative if the feasibility study said not to build it downtown? Everything new in Jackson doesn't have to be built downtown. Main reasons I think downtown is not the best location is traffic and parking, both of them suck. I think building it nearer the interstates would be better, with it's own exits and parking. It doesn't matter if it's in Jackson or out of Jackson to me, I would just like to see it built. I think it would have a better chance of being built if it was a joint project between Jackson,the suburbs and the county.

Author

BubbaT

Date

2010-11-18T12:38:34-06:00
ID

161020

Comment

It would be great if all or some of the municipalities could come together to make this even more feasible, but the issue with that is the arena will have to be located within only one of the municipalities, and I don't see everyone agreeing to assist even if each investor were to get fair share of the revenue. As for traffic and parking in Downtown - the traffic is far worse in other areas of the metro, and I've never had a problem finding parking in Downtown. The St. Paddy's Parade brings app. 50,000 people into Downtown, and even then parking is not hard to come by.

Author

chip

Date

2010-11-18T16:44:03-06:00
ID

161022

Comment

Plus, in Jackson, since there is bus service, you can park your car at a location and take a bus, unlike, say, Lakeland Drive in Flowood, which is bumper to bumper and no bus service.

Author

golden eagle

Date

2010-11-18T17:05:37-06:00
ID

161023

Comment

Parking during the St.Paddy's Parade is spread out all over downtown, at the JCC where they hope to build the arena, parking is really bad or was last time I went there. Don't think there would be enough people riding the bus to the arena, for that to even be a factor as where to build it. I guess the traffic difference is a personal preference, I would rather be in bumper to bumper moving traffic on Lakeland,than having to stop at a signal light every 30yrds on State St. :)

Author

BubbaT

Date

2010-11-18T17:46:17-06:00
ID

161024

Comment

Obviously, there would have to be a parking garage built to accommodate an arena. You can't possibly have such a large-scale project like that and have inadequate parking.

Author

golden eagle

Date

2010-11-19T00:05:56-06:00
ID

161025

Comment

It's 2010 - time to get with the program! We need one! Nuff said! This is something that should have been done years ago. When will people learn anything in this state. You don't want your citizens leaving and spending their money elsewhere, prime example - concerts, sports entertainment, or any other entertainment we can host right here in the states capital.

Author

Duan C.

Date

2010-11-19T08:08:45-06:00
ID

161026

Comment

Regardless if parking is spread out all over Downtown during St. Paddy's, that means there is enough parking for 50,000 people at once. This arena will hold 15,000-18,000, so I don't see the problem with parking. Even still, as golden eagle mentioned, I imagine a parking garage will accompany the arena. Let's be honest with ourselves about the traffic. There are not signal lights every 30 yds on State Street. On average, from Hwy 80 to Northside Drive, there is one signal light every 400 yards on State Street. Even in Downtown where the signals are the closest together, 150 yards separates the signals on average.

Author

chip

Date

2010-11-19T09:36:41-06:00
ID

161032

Comment

Chip- Lol I was joking about the signals being that close on State but it sure does seem like it. Even so every 150 yds downtown is still a pain in the rear. I guess our idea for adequate parking is different, mine would be on site with the arena with enough to handle a sold out crowd, not having to park in Fondren and take a bus to the arena.

Author

BubbaT

Date

2010-11-19T14:28:07-06:00
ID

161041

Comment

Again, who parks in Fondren and takes a bus to downtown? for anything? Answer: Nobody. I understand you're joking, but not everyone does. Any parking that is within a 5-minute walk is adequate for an arena.

Author

chip

Date

2010-11-22T15:14:22-06:00
ID

161045

Comment

Parking during the St.Paddy's Parade is spread out all over downtown, at the JCC where they hope to build the arena, parking is really bad or was last time I went there. Don't think there would be enough people riding the bus to the arena, for that to even be a factor as where to build it. 100% non-issue. Presumably they would build a garage; but even if not, people will find a parking space if the programming is enticing enough. Witness the Fair. I guess the traffic difference is a personal preference, I would rather be in bumper to bumper moving traffic on Lakeland,than having to stop at a signal light every 30yrds on State St. :) I'd prefer a city grid system that allows me to also choose Jefferson, North, Congress, West, Lamar, Mill or Gallatin Street if there's a problem on State Street. That's the inherent advantage of a city grid system vs. a suburban feeder road system. I forget the MDOT numbers, but we looked at it a few years back and found that, for example, the intersection of South and Gallatin handles the same or more traffic on a given day than the County Line/I-55 exit and it does it considerably more efficiently. Downtown Jackson would handle an arena *way* better than an Interstate off-ramp. *Thousands* of people get in and out of Downtown on weekday mornings and evenings and my experience is that the serious traffic is in the suburbs and in the interstate stacks, not on the grid.

Author

Todd Stauffer

Date

2010-11-22T16:18:11-06:00