Thursday, November 11, 2010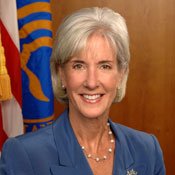 When it comes to addressing and preventing obesity, federal action can help set the tone for efforts, but true progress will come from local action, U.S. Secretary of Health and Human Services Kathleen Sebelius said today. Speaking at the Global Obesity Summit 2010 at the Jackson Convention Complex, Sebelius explained the Obama administration's approach to fighting obesity and encouraged state and local actors to take the lead.
Sebelius began by describing the dire stakes in rising obesity. Obesity is an increasingly global phenomenon, she noted, reaching developing as well as developed nations. Roughly 92 million Chinese adults are obese, she said, a number comparable to the population of Germany.
Still, the United States leads developed countries in its obesity rate. Two-thirds of American adults are obese are overweight, as are one-third of the country's children. Obesity costs the U.S. $100 billion per year in direct, health-care expenses, Sebelius said.
Cultural shifts, spurred on and reinforced by food and drink marketing, have helped create America's obesity epidemic, she said. Twenty years ago, the average blueberry muffin was 1.5 ounces and 210 calories. Now, it is 5 ounces and packs 500 calories.
The Obama administration is working with manufactures to improve nutrition labeling for beverages and packaged foods, Sebelius said. The improved labels will present key information, such as calories, sodium and fat amounts, on the front of an item, to make it more visible to shoppers. Sebelius said that the administration of health intends to reform the arbitrariness in "serving size" suggestions in nutrition labels.
"Nobody knows what that (serving size) means," she said.
Sebelius said that her office is also encouraging major grocery-store chains to revise their approach to locating stores. "Food deserts," areas where residents have no access to fresh fruits or vegetables, persist in part because grocery companies consider them unprofitable for store locations. Sebelius said that grocery chains can provide smaller-scale distribution of fresh produce in some areas without building a large, full-service grocery store.
"The big-box footprint doesn't work in every town," Sebelius said, calling the approach outdated.
Ultimately, obesity prevention must start at home and in communities, though, she argued. The federal government can support local efforts with grant programs, she said, citing as an example the Communities Putting Prevention to Work initiative, a $450 million program in the 2008 stimulus package that funded local preventative health initiatives. Sebelius said that she hopes innovations at the local level can expand to become best practices for other parts of the country.
While Mississippi did not receive any money through the program, Sebelius said that the state does have examples of successful community approaches to fighting obesity, citing Jackson Public Schools' urban garden initiative and a Jackson State University program that promotes double-dutch jump rope as a fun exercise for children.
"That creativity is bubbling here in Jackson," she said.
The obesity summit, which began Wednesday and wraps up today, marks the beginning University of Mississippi Medical Center's effort to establish an obesity research center in Jackson. Plans for the Obesity, Metabolism and Nutrition Center, include scientific research into the causes of obesity, including hormonal, metabolic and genetic factors.