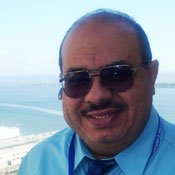 A former Alabama medical examiner with a history of high-profile international cases began his role as Mississippi's first medical examiner in 15 years on Nov. 1.
Last month, Mississippi Department of Public Safety Commissioner Steve Simpson hired Dr. Adel Shaker, an Egyptian native who has 25 years of experience working as a forensic pathologist overseas and in America. In 2005, Shaker conducted autopsies on bodies a team exhumed from mass graves in Iraq's Muthanna province under Saddam Hussein's regime.
The state's medical office has been vacant since 1995. In August 2008, Simpson did not renew a contract that allowed pathologist Dr. Steven Hayne to perform autopsies in the state. Hayne, who is not board certified, conducted approximately 80 percent of the criminal autopsies in the state for more than two decades. Until Nov. 1, the state had contracted autopsies to Forensic Medical, a private firm in Nashville, Tenn. In 2008, the Innocence Project, a nonprofit organization that investigates and defends cases of wrongful conviction, requested the state board of medical licensure revoke Hayne's license after his questionable work on several criminal cases.
While working for the Kenyan government in 2001, Shaker was involved in controversy surrounding the murder of British photographer, Julie Ward, who was killed in a Kenyan game park in 1988. The Independent, a British newspaper, reported in 2004, when the case was reopened, that Dr. Jason Kaviti, a health adviser to the Kenyan government, changed the autopsy report to say that animals had attacked Ward instead of Shaker's conclusion that a sharp blade of a weapon caused her death.
Shaker told the Jackson Free Press that Kaviti changed his report to protect Kenya's tourism industry and those involved with the murder.
"I was not forced (to change it); in fact, they changed it," Shaker said." When I left the courtroom, I told the truth. I did not hide it. My boss in Africa changed everything to cover for the tourism industry at that time."
Shaker said that experience made him appreciate America's justice system.
"When you get into high-profile cases, ... you are expressing your honest, ethical opinion, and some people do not like the truth, so they easily attack you, especially in the third world where freedom of speech isn't like America," he said.
In Alabama, Shaker's office examined approximately 1,000 bodies per year. He said Mississippi's autopsy body count is approximately 1,700 to 2,000 bodies per year, and the state will continue to contract some of the autopsies until his office is fully staffed. Simpson told the Jackson Free Press yesterday that his office has also hired Dr. Douglas Posey as a pathologist in the medical examiner's office, and he will start Dec. 1. Department of Public Safety spokesman Jon Kalahar said Simpson has allocated funds to hire a third pathologist and will ask the Legislature to fund two more positions for fiscal year 2012. Kalahar said he could not disclose the salaries for the positions.
Shaker said he decided to come to Mississippi to establish the a much-needed medical-examiner system.
"(Simpson) really is eager to establish a real medical-examiner system. I decided that the people of Mississippi deserve a better system to serve them, so I decided to join the Department of Public Safety. ... (I will be) getting all the coroners and investigators on the same page and to work as a team," he said.