Wednesday, November 3, 2010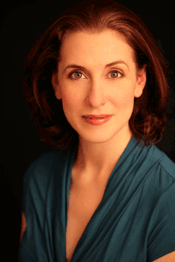 The Mississippi Opera will present its first show of the fall season, "Passion and Fireworks: The Heart of the Opera," Saturday, Nov. 6, at the Belhaven University Center for the Arts. The event will feature narration by opera singer Lester Senter and performances by five guests soloists: coloratura soprano Emily Hindrichs, soprano Maryann Kyle, mezzo-soprano Sarah Heltzel, tenor Eric Margiore, and baritone Guido Lebron, along with the Mississippi Opera chorus and a full orchestra, directed by maestro Jay Dean.
A "'spoof' version of a classic, well-loved aria" is also scheduled for the evening, though the Mississippi Opera gang doesn't seem to be giving up any information about what the aria is. I suppose we'll have to wait and see.
Tickets and more information about "Passion and Fireworks" is available online at http://www.msopera.org; general admission is $25, and the Nov. 6 show begins at 7:30 p.m.