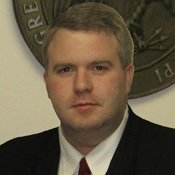 A majority of the Mississippi Public Service Commission revised their April 29 decisions yesterday that would have capped the cost of a Kemper County coal plant at $2.4 billion, raising the approved construction costs to $2.88 billion. In March, Mississippi Power Company, which wants to build the plant in Kemper County, estimated that costs could potentially rise as high as $3.2 billion. The company argued that the $2.4 billion limitation forced shareholders to finance any costs above that amount, and told reporters that they could not build the plant under that condition. The PSC reported in its decision today that the company claimed lenders and investors would find the deal unpalatable unless ratepayers footed the bill.
Today, however, a majority of the commission, consisting of commissioners Lynn Posey and Leonard Bentz, agreed to raise that cap 20 percent above the original $2.4 billion estimated price, amounting to a new cap of $2.88 billion.
"The commission strongly encourages the company to meet its construction costs estimates of which its experts expressed confidence, however, the commission will allow a variance of 20 percent above the $2.4 billion construction costs estimate..." the commission wrote.
The commission will allow the company to build above the $2.88 billion cap if new government incentives to build the plant become available.
Commissioner Brandon Presley strongly disagreed with the majority's decision to raise the cap, arguing that "it seems that the only reason the majority changed its mind in this case is because Mississippi Power Company insisted."
Presley said the rest of the commission did not fully consider cheaper alternatives to the plant, such as the possibility of natural gas prices remaining stable thanks to new natural gas reserves being discovered on the American continent.
Presley also expressed outrage at MPC's continued refusal to reveal a detailed cost analysis of the plant to Mississippi taxpayers. The new agreement allows Mississippi Power to begin charging ratepayers for its construction costs in January 2012.
"The majority," Presley wrote, "fails to address the fact that rate impacts to MPC ratepayers have been kept hidden and not available to the public as required by state law. The majority offers no explanation for not requiring that this statute be complied with, and in effect assists in keeping the rate impact of this project out of the public's view by not requiring disclosure to customers. ... What is wrong with telling the consuming public how much they will have to pay for this project?"
In a final note of dissent, Presley said the decision set a "terrible precedent" for utility regulation in the state and pointed out that MPC ratepayers "will begin paying for this plant before they get any benefits from it" because of the majority's decision.