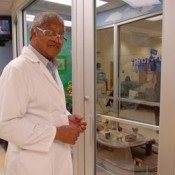 This Saturday, Jackson 2000, a nonprofit established to improve race relations will host the 10th annual Jackson Friendship Ball, a celebration of the work of non-profits and individuals working to better the city by creating and expanding interracial dialogues.
This year, the organization named three grant recipients and two honorees. The recipients are Parents for Public Schools, the Mississippi Youth Media Project and 100 Black Men of Jackson Inc. Dr. Aaron Shirley and Rev. Duncan Gray are the honorees.
Parents for Public Schools encourages parents to improve the public-school system across historic divisions of race, socio-economic status, geography and special interests, advocating for quality education for all children. One of its current programs is "Ask for More Arts," promotes the importance of the arts in classrooms.
100 Black Men of Jackson Inc. focuses its efforts on mentoring, promoting academic achievement, economic development, and health and wellness.
Shirley founded the Jackson Medical Mall in 1995 to provide health care to the poor and underserved. In his most recent endeavor, Shirley traveled to Iran to learn about health houses, the country's rural health-care system. He hopes to open 14 health houses in the Delta to provide more Mississippians with quality health care.
Gray is the Episcopal Bishop of Mississippi. During the 1960s, Gray was a member of the Mississippi Council on Human Relations and served on the Mississippi Advisory Committee to the U.S. Commission on Civil Rights. During this time, Gray was also involved with the Mississippi Action for Progress, a program that prepares young children for entering grade school.
The Mississippi Youth Media Project is a collaborative effort between the Jackson Free Press, the Mississippi Youth Justice Project and the William Winter Institute for Racial Reconciliation. It brings together area high-school students from public and private schools to teach them about journalism and provide them a voice.
The Jackson Friendship Ball is this Saturday, March 6, at Hal & Mal's beginning at 7 p.m. with These Days with Jewel Bass. Buy your tickets from the JFP and proceeds go to the YMP. Tickets are $20; $10 for students. Call 601-362-6121 ext. 16.