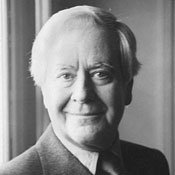 New Stage Theatre brings theater-goers another southern comedy with "Dividing the Estate" by Horton Foote. Set in Harrison, Texas, the play portrays the Gordon family and its struggle to hold on to privileged lives.
Set in the late 1980s, "Dividing the Estate" shows the Gordon family in its dysfunctional splendor. Family matriarch Stella Gordon is in denial that the family's 100-year-old Texas estate must be divided due to financial strife. Her three children grew up with the wealth and privileges of old money; Lucille and Louis still live in the family mansion, dining off the dividends from the family's land. When their sibling Mary Jo returns to Harrison with hints of dividing the estate, rivalries surface.
Born in 1916 in Wharton, Texas, Foote is best known for his Oscar-winning 1962 screen adaptation of Harper Lee's Pulitzer Prize-winning novel, "To Kill a Mockingbird." New Stage featured another play by Foote, "A Trip to Bountiful," in January 2007.
Foote also won a Pulitzer Prize for drama with his 1995 play "The Young Man from Atlanta."
"Dividing the Estate," runs April 13-25. Show times and ticket prices to be announced. Visit http://www.newstagetheatre.com for more information.