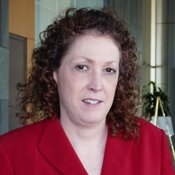 Nearly a year after opening, the Jackson Convention Complex has brought in more than $21 million and stimulated the city's economy by providing jobs and tax revenue, according to a report issued by the Capital City Convention Center Commission this week.
"Where Mississippi Meets the World," a 2009 economic-impact report, finds that since opening last year, the convention center brought in $583,143 in event jobs for the local economy, and $182,256 in sales tax to the city.
"Before this opened, we were the only capitol city in the South that did not have a convention center," Jackson Convention Complex General Manager Linda McCarthy said. "We needed this; there was so much business going to other cities."
The Convention Center hosted 323 days of events last year, and McCarthy said the Get Motivated Seminar, featuring motivational speakers such as former New York Mayor Rudy Giuliani and Zig Ziglar, was one of the biggest economic boosts for the city.
"This was the most challenging and rewarding events at the same time," she said. "It was 6,000 people a day, for two days, coming downtown."
While the 330,000 square-foot convention complex was capable of hosting the high volume of people, McCarthy had to work with the city to design a logistics plan for the conference with a shuttle-bus system, working with local restaurant owners to fill lunch demands.
"I had the space to do the event, but there was so much more to it," she said.
McCarthy said that the city is going through growing pains, but said that once projects such as the Convention Center hotel opens up next door on Pascagoula Street, the complex can host bigger events. MJS Reality, a Texas development firm, has acquired the property for the hotel, but the start date on construction is not yet known. Phone calls to the firm were not successful, as the number has been disconnected.
"We still need a hotel across the street," she said. "The King Edward has helped, but once the Convention Center Hotel opens we can bring larger business into this city.You have to have all pieces of the puzzle: entertainment, hotel rooms, and parking capacity. It's great that we have the space, but there are so many pieces that go with that and we are getting there," she said.
The $65 million Jackson Convention Center is the culmination of a five-year process that required the Mississippi Legislature to allow a 2004 referendum on increasing hotel and restaurant taxes to finance the project. The Convention Complex hosted its grand opening Jan. 17, 2009.
Previous Comments
ID

155359

Comment

Tax dollars well spent. Now if we can just get a new arena in downtown going.

Author

golden eagle

Date

2010-01-22T16:28:26-06:00
ID

155393

Comment

Why is the city putting up with Mark small dragging his feet on the convention center hotel. The construction haven't even started yet, what are we waiting for. I like the Jackson Riverwalk proposal with an arena in it, i think Jackson needs to pursue this as the next big project along with putting the civil rights musuem downtown close to the mississippi musuem of art. MUSEUM DISTRICT!!!

Author

NewJackson

Date

2010-01-25T10:29:26-06:00