Thursday, January 21, 2010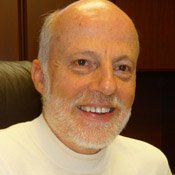 Phil Reed, 60, has spent the last 27 years helping people, and in the wake of a 7.0 magnitude earthquake that devastated the Haiti last week, he is spearheading local efforts to provide aid to the country.
Reed, originally from Anderson, Ind., started volunteering in 1975 with Voice of Calvary Ministries, an organization committed to revitalizing west Jackson neighborhoods and rebuilding homes for those in need. He served as pastor of Voice Of Calvary Church from 1976 until 1999 when he became ministry president. Reed currently lives in Jackson with his wife Marsha.
Reed also helped start the Haiti Christian Development Fund in Fond des Blancs, a rural town outside Port au Prince. With the help of Haitian native Jean Thomas, the fund has helped start several projects such as reforestation, providing clean water, and opening hospitals and schools. Currently, the fund is working to provide emergency medical care to earthquake victims.
Reed says the challenge of any major disaster is getting the public to focus on long-term rebuilding efforts. "People are coming over from Port-au-Prince with literally the clothes on their backs." he says. "Once the dust has settled and the world has moved on to the next catastrophe, the rebuilding must start. Our strength, as we see it, is going to be in the rebuilding of lives."
Learn more about the HCDF and their efforts in Haiti at Koinonia Coffee House's Friday Forum, Jan. 22 at 9 a.m. where Reed will be leading a discussion on Haiti.
For more information visit The Haiti Christian Development Fund Web site.