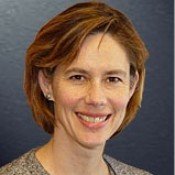 The state Board of Health named Dr. Mary Currier as Mississippi's state health officer on Wednesday. Currier has been fulfilling the role for the Department of Health since her predecessor, Dr. Ed Thompson, died Dec. 1, 2009.
Currier served as Mississippi's state epidemiologist from 1993 to 2003, and again from 2007 to 2009. She began her public health career with the Mississippi State Department of Health as a staff physician for the prenatal care, family planning, STD and pediatrics programs, according to the department's Web site.
The state's new top doc received her M.D. from the University of Mississippi School of Medicine in 1983, and an M.P.H from John Hopkins School of Hygiene and Public Health in 1987.