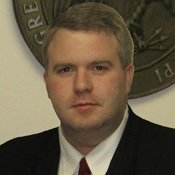 The Mississippi Public Service Commission certified an annual audit of state power suppliers for the Legislature, but with reservations. Commissioners Leonard Bentz and Lynn Posey voted to approve the audit—a deviation from their historic decision last year to withhold certification on the basis of what they considered the lack of a complete and thorough fact-check of industry power purchases.
Last year, commissioners refused to commit to the audit because they feared the Public Utilities Staff had not adequately proved that the state's dominant power companies bought the cheapest power possible from the energy market, passing along higher-than-necessary costs to Mississippi customers.
Commissioners' suspicion arrived on the heels of an ongoing investigation by the state attorney general's office of Entergy Mississippi's energy purchases, alleging that Entergy knowingly bought more expensive power from its own subsidiaries rather than from independent power suppliers.
PSC Chairman Brandon Presley again refused to certify the audit this year. Bentz and Posey voted to contract Nicholson and Company P.A. to audit Mississippi Power and Horne CPA & Business Advisors to audit Entergy Mississippi, through a no-bid process last year. They also hired McFadden Consulting Group Inc. to assist with both audits. Commissioners who voted to finance the expensive contracts--the Horne CPA contract alone cost roughly $780,000--blamed the contractors for aiming too low in their fact-checking and Entergy Mississippi for withholding information.
McFadden Principal Consultant Michael J. McFadden told the commission yesterday he was confident of his audit of Mississippi Power's energy purchasing procures, saying the procedures encouraged the purchase of the cheapest energy possible.
Presley, however, described McFadden's audit as of "one hour out of 17,500 total hours" and argued that one hour of assessment left too many hours uninvestigated.
"I have a problem with it being characterized as only auditing one hour," McFadden argued. "We audited the company's practices and procedures. ... (It amounts to) basically a one-hour meeting with the people on our side and probably a half-dozen (hours) on the company's side."
Presley demanded to know McFadden's confidence in the report.
"I'm confident that procedures are in place designed to make sure that the lowest price cost is being paid as the customer's requirements increase," McFadden replied.
Bentz said Entergy Mississippi did not help matters by taking too long to comply with auditors' information requests.
"I hope there's no fraud involved, but I've drawn the conclusion that our auditors were stonewalled, maybe unintentionally," Bentz said, addressing Entergy representatives. "Y'all may need to get a new record-keeper, but when an auditor comes in to ask for something, it ought to be readily available. Y'all are a good enough company to have that information."
Robert Grenfell, regulatory affairs vice president for Entergy Mississippi, argued that the company already had the information, but that it needed to be in a format usable to auditors.
"We have the information. It's just not in the format that they wanted it in. They have the option of downloading all this information, but it would have looked like it was in Chinese, and nobody could have worked with it at all. We'll provide any documentation, but it takes a little time. Going forward we can make it possible. We're not stone-walling anybody. I assure you of that. But we can get any information to you if you give us time," Grenfell said. "Our point is we never said 'no.' We just said we need more time to get it together in a format that you wanted."
The time Entergy required to procure the information from auditors, unfortunately, was six to 20 months from August 2009, according to Horne CPA partner Ann Cleland, well beyond the Jan. 15 deadline for the commission to certify the audit to legislators. Bentz quipped that a "multi-million dollar business" should be able to set aside employees to compile the information within deadlines.
UPDATED: This story has been corrected. Michael McFadden told the Public Service Commission he was confident of the Mississippi Power's audit, not Entergy's audit, as previously stated.