Thursday, January 14, 2010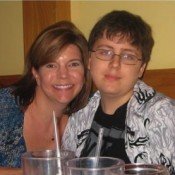 Today, Terry High School junior Dylan Montgomery's biggest wish will come true, thanks to the Make A Wish Foundation of Mississippi and the Hinds County School district.
This summer, Montgomery will attend the annual Electronics and Entertainment Expo in California, after completing his radiation and chemotherapy treatments for T-cell Lymphoma. In 2008, doctors found a mass inside Montgomery's chest and he went to Blair E. Batson Hospital for treatment. Now, nearly two years later, Montgomery is on his way to a full recovery and is making plans for college.
Teachers and students at Gary Road Elementary, Gary Road Intermediate, Byram Middle and Terry High School raised $17,575, covering the cost of Montgomery's trip and making it possible to cover the wish of another Make A Wish participant.
"Dylan will be cured, after almost two years of treatment; I know my boy will have a normal life, " Debbie Montgomery, Dylan's mother and a teacher at Gary Road Intermediate said in a statement. "He is planning to go to college, even though he needs to go somewhere near a clinic for check ups he will grow up to be a successful young man."
The Make A Wish Foundation of Mississippi is a non-profit organization serving children with life-threatening illnesses. For information about the organization, or to donate visit ms.wish.org.