Wednesday, January 13, 2010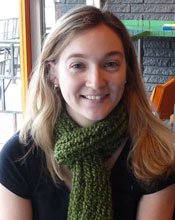 Rachel Hicks will not be ignored. The Belhaven resident is co-founder and executive director of Mississippi First, a fledgling non-profit organization focused on education policy that will move the state from last—where it often lands in national measures for education—to first place.
Only 27, Hicks "finagled"—as she puts it—her way this fall onto the state's advisory committee for Race to the Top, a competitive federal program that rewards states for enacting education reforms. Though the committee is stacked with veteran education leaders, Hicks is not content to sit on the sidelines.
On Jan. 8, Mississippi First published a rough list of recommendations for the state's Race to the Top application, with the intent of spurring the committee to action.
"There are going to be some half-formed ideas in there, but all of it has to do with what education research says and what we think will move Mississippi forward," Hicks says. "Right now, people just aren't proffering any ideas."
Hicks's sense of urgency is understandable; her devotion to education policy has been with her most of her adult life. The daughter of two Mississippi State University employees, Hicks attended Starkville High School, riding the bus with Sanford Johnson, who would end up co-founding Mississippi First with her in 2008.
Hicks' passion for education began in earnest after her sophomore year of college, when she interned with then-Gov. Ronnie Musgrove. She graduated from the University of Pennsylvania in 2004 with a degree in English and History and immediately joined Teach for America. For two years, Hicks taught seventh-grade English in Greenville, an experience that she says helped broaden her perspective, even as the idea of Mississippi First began to take shape in her mind.
"People tend to think, 'I know exactly what's wrong with schools because I went to school once,' but it's more complicated than that," Hicks says.
At the end of her two-year commitment, Hicks entered a public-policy program at Harvard University, determined to start her own non-profit organization. She received her master's degree in June 2008 and by Oct. 15 of that year, Mississippi First was operating, first out of her house and later in a borrowed office.
In her free time, Hicks likes to browse the shelves of Lemuria Books and indulge her self-professed "lurid" interest in the Jackson Public Schools board by attending its often-lengthy meetings.
"I go into those meetings and listen because those are my tax dollars, just like everybody else's," Hicks says. "And they're going to be spent in ways that are productive or not productive for the people of Mississippi based on who shows up."