Wednesday, January 13, 2010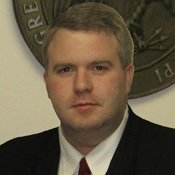 Mississippi Public Service Commissioners predicted last week that they may have difficulty approving an audit of Entergy's fuel purchases prices.
"We're not going to get a conclusive audit of (Entergy's fuel prices) when our time comes to submit it to the Legislature," Public Service Commissioner Brandon Presley told Horne CPA partner Ann Cleland at a recent hearing.
Last year, commissioners refused to sign off on an audit of Entergy Mississippi's fuel purchases, arguing that the PUS report did not thoroughly vet if Entergy bought the cheapest fuel possible for ratepayers. The refusal came months after the PSC launched an investigation in 2008 over Entergy's 28 percent rate hike request.
The PSC then made a second unprecedented move last year when it decided to hire independent auditors to conduct a more thorough audit of power companies, and verify if power companies' energy purchases were truly the lowest available.
Commissioners Lynn Posey, Leonard Bentz and Presley heard the preliminary results of an audit of Mississippi Power by McFadden Consulting Group Inc. and an audit of Entergy Mississippi, performed by Horne CPA & Business Advisors.
The commissioners expressed frustration at the Horne report after hearing that the company would not surrender the type of detailed audit agreed upon in their contract with the PSC by the Jan. 15 deadline.
The reason for the hold-up, according to Cleland, was chiefly because Entergy had not turned over information relevant to the audit to Horne CPA.
Mississippi power companies use electricity produced by their own power plants, but also purchase electricity from independent merchant power companies through electricity exchanges. Companies may hike or lower costs to the customer based upon the fluctuating price of power purchased form the exchange.
"We need to say we are 99 percent sure of the transactions," Cleland said. "That type of confidence level requires details on transactions. (Entergy told us) that the information we were asking for was generally maintained by the system operators and that they generally did not maintain those transactions in a format that was readily audible."
Entergy attorney Jeremy Vanderloo spoke up, telling commissioners that the company needed the people required to compile the transcripts for other duties.
"You'd have to go through the dispatchers themselves because you need to recognize the voices that are talking, and the dispatchers would have to go through hours and hours of these conversations. And they're working hard every day to keep our lights on," Vanderloo said.
Cleland's admission coincides with August and December letters that the CPA firm sent to the commission, complaining that Entergy was not responding to information requests in a timely fashion.
The revelation did not sit well with the commission, who admitted that they did not like having to turn over an incomplete audit for the second year in a row.
"(The McFadden) report will be ready to vote up or down to send to the Legislature next Friday, but your report is incomplete because in midstream we hear you weren't getting your information?" Presley asked.
"Entergy told us it would be between six and 20 months to get the documents, but because of the timing to get the documents, it did not appear to be feasible to meet the deadline that we had," Cleland said.
The commission subsequently hired the McFadden Group to attempt to complete the audit that Horne warned it could not accomplish under Entergy's constraints last year.
However, the McFadden report will not be delivering the amount of detail that Horne sought.
"They've not asked for the same information as Horne," Cleland said.
"So there's a difference in the questions they asked Entergy?" asked Presley, who did not partake in the PSC vote to bring on McFadden to aid Horne late last year.
"There's going to be a great amount of difference in the details of the audit," Posey answered. "They're just going to look at the same thing they looked at with Mississippi Power. That's my understanding."
Bentz, who communicated at the meeting by speaker phone, demanded Entergy "get onboard where they can produce every document we request,"
After the meeting, both Posey and Presley admitted Horne did not have an easy time of it.
"We want to get to the bottom of this. That's all we want," Posey said.
"We've tried to get this bunch to go in, and out of thousands of transactions, to monitor just nine transactions, and we're going to run out of time even on that."