Tuesday, January 12, 2010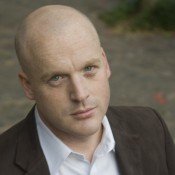 In May the FBI arrested cardiologist Roger Weiner at a Mississippi gas station for violating the Mann Act, a century-old law prohibiting the transport of women across state lines for "immoral purposes." Judging from court documents and reports by local journalists, Weiner's crime was using the Internet to meet women.
FBI agents claim to have received a tip that Weiner was downloading child pornography from a Memphis-based Web site called sugardaddyforme.com. It turned out there was no child porn. The site is a dating service that matches wealthy, older men with younger women looking for someone to spoil them.
When the child-porn tip didn't pan out, agents spent hours posing as prostitutes in the site's chat rooms, attempting to get Weiner to agree to pay them to make an 80-mile trip from Memphis to his home in Clarksdale, Miss. Weiner refused, at one point stating flatly that there's "a difference between a sugar baby and a hooker, and I'm not interested in a hooker."
One agent, posting as "Mary," claimed to be in Memphis and repeatedly offered to drive to see Weiner for a sex-for-pay rendezvous. Weiner again refused. After several attempts, Mary told Weiner she was driving to Mobile, Ala., anyway, would be passing through Clarksdale, and suggested they get together. Weiner finally agreed. At the last minute, Mary called to say she had no intention of going to Mobile and was actually coming solely to see Weiner, a requirement to trigger the Mann Act. When Weiner drove to the gas station to meet her, five FBI agents arrested him.
In August, U.S. District Judge Neal Biggers nearly threw out the charges against Weiner because the government wouldn't turn over cell-phone records related to the case. The records showed that Mary was never actually in Memphis; she had been propositioning Weiner from Mississippi and thus never crossed state lines. At a hearing last September, the local blog NMissCommentor.com reported that Biggers questioned the zeal with which federal agents tried to induce Weiner to commit a federal crime, saying, "You've come a long way from the purpose of this statute."
At press time, the government is still planning to try Weiner.
Previous Comments
ID

155008

Comment

This is entrapment. The feds are crazy. I don't take this issue lightly; however, there are several sex crimes and human rights related crimes that you don't have to entrap at all and you could prosecute. For instance, there are Natalie Hollaways who not only disappear in places like Jamaica and other islands but here as well. Put resources into those type cases.

Author

Powerman

Date

2010-01-13T11:41:22-06:00