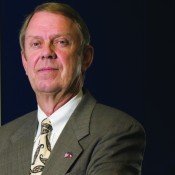 Mississippi Insurance Commissioner Mike Chaney sent a letter yesterday denying a request from Allstate Property and Insurance Co. to more than double rates for 51,000 residents state-wide, reports the Associated Press. Deputy Commissioner Mark Haire told the Associated Press that the commission did not find justification for the increase.
"They filed for a 59 percent increase to the base rate, but the total rate level impact, as listed in their filing, is 65.1 percent," Haire said.
An Allstate spokeswoman told the AP that the company was "disappointed with the decision." The company requested the increase last October to cover claim costs.