Wednesday, January 6, 2010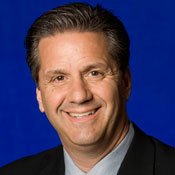 Ethical standards in college athletics are plummeting. The BCS is a cartel. NBA age requirements are leading to corruption in college basketball. How much longer will fans tune in to the booster-driven world of premier athletic programs?
Sooner or later, real punishments will be handed out (dropping ratings, congressional intervention). But I thought it would be more interesting to hand out punishments in the style of Dante's "Inferno." For instance, Dante sentenced adulterers Paolo and Francesco to kiss for eternity.
I have narrowed my focus to egregious crimes against Sport, but I could have considered crimes against Reason. After watching their Dec. 28 press conference, I believe that University of Florida football coach Urban Meyer and athletic director Jeremy Foley will be in an eternal lip-lock in the afterlife, but that's not for me to contemplate right now.
Southern Methodist Football
In 1987, the NCAA handed the "death penalty" to Southern Methodist's football program, suspending the program for a year, crippling the SMU football program.
SMU returned to the field in the early 1990s but went without a bowl game until the Hawaii Bowl last month. Head coach June Jones turned a 3-9 team into a 7-5 team within two years of being hired. SMU defeated the favored Nevada Wolfpack with a backup quarterback at the helm, 45-10.
This is a story of redemption; I hope that after 25 years of losing seasons, SMU makes its 26th season one to remember.
Big 12 Coaches
In September 1954, "Bear" Bryant subjected his players to a torturous training camp in southwest Texas. That Texas A&M team fell apart, but later became the foundation for a 1956 conference championship, a book and a made-for-television movie. His actions don't seem as heroic in the wake of congressional hearings and the death of Minnesota Vikings player Korey Stringer in 2001.
In the Southwest Conference's successor, the Big 12, Kansas' Mark Mangino was let go after assaulting and verbally abusing players. Texas Tech's Mike Leach was fired for allegedly locking Adam James in an electrical closet.
If they don't wind up in electrical closets, I can only hope that at least Mangino and Leach will find positions just as professionally confining.
Kentucky Basketball
In 1952, the NCAA hit Kentucky's basketball team with the "death penalty" for point shaving. They recovered quickly and won another NCAA title in 1958. In 1989, the program almost got the penalty again, under coach Eddie Sutton. Sutton was fired, and Rick Pitino rebuilt the team.
Kentucky is back at the roulette table after hiring John Calipari, who has the dubious honor of having had three Final Four appearances vacated.
The administration's blind hunger for success reminds me of a figure in Bosch's "Garden of Earthly Delights," a greedy hoarder who sh*ts out gold. Kentucky's punishment will be grabbing great recruits, and watching them play disinterestedly during the March tournament, before subsequently bailing for the NBA every April.
Alabama Football
The University of Alabama's football program came within a hair of getting the death penalty in 2002, after a booster allegedly gave $50,000 to a coach to encourage a recruit to join the Roll Tide. Since then, coaches have come and gone.
Many fans consider the hiring of Nick Saban a brilliant move. But his football acumen and recruiting prowess haven't been able to stem the corruption within the program. If the NCAA upholds a current sanction, Alabama would have to vacate 21 wins.
Soon, the unholy union between Saban and the Alabama boosters will be exposed for what it is: a co-dependent marriage in the mold of Sid Vicious and Nancy Spungen. In the meantime, they get to play for the BCS National Championship.
The NCAA
Last September, the NCAA definitively lost its moral high ground. In a study of probation penalties imposed by the NCAA, the Michael L. Buckner Law Firm found that historically black colleges and mid-majors receive tougher restrictions than major D-1 schools. The allegations confirm what many fans have assumed: Powerhouse schools have systematic advantages, and larger budgets.
The association seems incapable of responding to problems, and I don't mean the lack of a playoff. It has never considered stipulating that individual conferences and schools consider minority candidates. The NCAA allows bowl committees to make baffling and insulting selections.
In the NCAA's place, we need a body that holds schools accountable for more than eligibility fraud. It would be a regulatory body that held the entire system to a higher standard. Finally, it too receives the "death penalty."
Previous Comments
ID

154843

Comment

It is amazing to me how many of you who call yourself journalists make generalizations and give no one the benefit of doubt. Concerning Calipari and his coaching career: You infer guilt on his behalf for the TWO not three vacated seasons. His players made the infractions not Calipari. This man even turned in Marcus Camby, the offending player at UMass, for the violation. In the second instance a player supposedly had someone else take an entrance exam for him. Calipari was cleared in both instances. I challenge your assertion that the top recruits Kentucky has (the so called one-and-dones)will play disinterestedly during the tournament. Why wouldn't they be doing that now? Why wait til March? Kentucky's team is playing with passion and intensity (did you watch the UK-Louisville game ?). These young players have something to prove. They also want to achieve something memorable and to raise their draft stock. I guess you had to write something that sounded good but your facts and ability to draw conclusions is flawed.

Author

allen23

Date

2010-01-06T17:16:57-06:00