Wednesday, February 24, 2010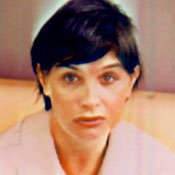 The criminal trial of Karen Irby, wife of Jackson businessman Stuart Irby, is set for March and looks ready to proceed. At a Feb. 17 pre-trial hearing, Hinds County Circuit Court Judge Tomie Green indicated that she foresaw no delays in the case and that she plans to sequester the jury. Green also granted requests from both prosecutors and defense attorneys to allow experts to inspect Karen Irby's black Mercedes-Benz.
Karen Irby faces charges of depraved-heart murder and aggravated assault for being the driver in a fiery car crash that took the lives of two Jackson doctors. Prosecutors claim that Irby was drunk and driving over 100 miles per hour down Old Canton Road the night of Feb. 11, 2009, when her Mercedes slammed into a pickup truck carrying Dr. Mark Pogue and Dr. Lisa Dedousis.
The truck burst into flames and both Pogue and Dedousis, who were engaged, died at the scene. Irby's husband was a passenger in her car; his doctors have said that he suffered memory loss.
The families of Pogue and Dedousis have filed a $60 million civil wrongful death lawsuit against the Irbys in Hinds County Circuit Court. Judge Winston Kidd postponed a hearing in that suit that was scheduled for Feb. 8 because of snow, and he has yet to schedule a new date.