Tuesday, February 23, 2010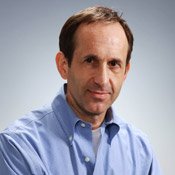 While George Bishop was on a camel safari in India, he went to sleep and had a dream about a mother who longed for her daughter. The next morning he woke up and started writing down his dream.
That dream inspired Bishop to write his first published novel "Letter to My Daughter."
Bishop, 48, was born in Jackson, La., but grew up in Baton Rouge. He attended Loyola where he received his bachelor's degree in English literature and communication. He spent several years teaching English in Eastern Europe and Indonesia. He currently lives in New Orleans.
In "Letter to My Daughter," Bishop explores the relationship between Laura and her daughter Elizabeth. When Elizabeth runs away after a fight, Laura writes her daughter a letter and shares memories of growing up in rural Louisiana, the impact of the Vietnam War on her life and secrets she has never shared.
During an interview, Bishop answered questions about his new novel and the creative process that led him there.
You nailed the relationship between a mother and a daughter. How much research did you do for this novel?
A lot. I knew nothing about runaway daughters or teens so I researched that. I researched Vietnam to get the time period right. I also researched letters to and from the boys fighting in Vietnam to capture the feelings in the letters between Tim and Laura. I even visited a tattoo parlor during my research for the book.
You write about class issues in the South. Is this something you witnessed firsthand?
Yes, it was. I know what it was like on both sides of the tracks. I grew up in a small town, Jackson, La., where I attended public school. It wasn't until I was in junior high when my family moved to Baton Rouge where I attended Catholic schools. So, I did see a lot of what Laura saw but from a boy's point of view.
Who did you write this book for?
It's for mothers with daughters, although I didn't set out to write a women's book. I wrote the book and I didn't have a daughter. I have spoken to men who have enjoyed the book. I guess I would say it's for mothers like you, who seem to be the ideal audience.
Do you have any special connections to Jackson, Miss.?
I do have a connection with Mississippi. When I was a kid, we visited Woodville, Miss., for camping trips. I look forward to visiting Jackson.
What's next for you?
I am actually working on another book. Like "Letters To My Daughter," it will be set during the early 1970s in a small town in Louisiana. This book would be between a father and his son, which is about the same tone as "Letters To My Daughter."
Bishop will sign copies of his book "Letter to My Daughter" at Lemuria Books (202 Banner Hall, 4465 Interstate 55 N.) tonight at 5 p.m. $20 book. Call 601-366-7619 for more information.