Wednesday, February 17, 2010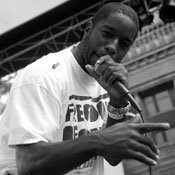 It's not too late to end your workweek with a laugh. Tickets are still available for comedian and country music singer Rodney Carrington at Thalia Mara Hall this Thursday at 7 p.m. Tickets range from $43 to $48 and are available at the box office or a Ticketmaster outlets. Hit him up at http://www.rodneycarrington.com to sample his comedic tunes.
This weekend offers several shows for your auditory pleasure. Blues diva and pianist Eden Brent makes her long-awaited return to Jacktown when she performs at Underground 119 this Saturday night at 9 p.m. $10 cover. Check her out at http://www.edenbrent.com and on iTunes.
The alternative rock 'n' roll show of the week is at Ole Tavern this Saturday night, with local favorites The Weeks, Winston Audio and Death on Two Wheels. Atlanta-based Winston Audio is sure to win over the onslaught of Weeks fans, and any fan of post-grunge alternative rock like the Foo Fighters or Soundgarden will dig this kick-a** triple bill. Hear them at http://www.winstonaudio.com and http://www.myspace.com/theweeks.
Hip-Hop for Humanity, the MAP Coalition and Tougaloo College are sponsoring a "Hip-Hop for Haiti" Relief Concert this Sunday, Feb. 21, 6 p.m. at the new Dreamz Jxn club at 426 Capitol St., one block from the King Edward Hotel, $5. All proceeds and donated items benefit the Salvation Army and go directly toward Haiti relief efforts. On deck to perform are: Kamikaze, Gold, Skipp Coon, PyInfamous, Miz Smurff, Stunna Mane and Lil T, with deejays Finesse, Phingaprint, DJ GeorgeChuck, Aziatikk Blakk, ScrapDirty and DJ Young Venom. Call 601-519-7016 for more details.
Every Thursday you can catch harmonica legend Fingers Taylor, with Mark Whittington at Soulshine Pizza from 6:30 to 9:30 p.m.for free in the Township shopping center on Highland Colony Parkway in Ridgeland.
Catch the JFP 2010 Best Musician (as voted by readers) Scott Albert Johnson and friends at Hal & Mal's this Friday night, 9 p.m. Roots/blues/jukeman "the SAJ" plays a mean harp, and I have been taunting him to head over to Soulshine on a Thursday night to cut heads with Fingers. Stay tuned to see if my persistence pays off.
You can catch Scott again next Friday, Feb. 26 at Underground 119 and next Saturday, Feb. 27 for the huge Hal & Mal's 25th Anniversary Blowout. Virtually every one of the local groups that have helped put Hal & Mal's on the map during the last quarter-century will be there to celebrate the anniversary, from the Vernon Brothers to all manner of blues, bluegrass, jazz, R&B and roots rock.
Be sure to mark your calendar for next Friday, Feb. 26, for the return of Tim Lee and The Used Goods from back in '80s W.C. Don's days. If you were a college/garage-rock fan in Jackson back then, you will remember Tim Lee from seminal favorites The Windbreakers as well as The Used Goods. Now based in Knoxville, garage roots-rockers Tim Lee 3 and The Used Goods will perform at North Midtown Arts Center (formerly One to One Studios) on Millsaps Avenue next Friday, 9:30 p.m., visit http://www.timleethree.com.
Also next Friday, catch New Orleans indie/alt. rockers Rotary Downs at Martin's and Metallica tribute band Battery at Fire. Southern alt. rock favorites Sister Hazel will return to Fire next Saturday, Feb. 27, 10 p.m. $15.