Wednesday, February 3, 2010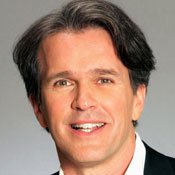 February is here, and the theme for the Mal's St. Paddy's Parade is in the works. That means you're probably looking with a hopeful eye toward spring and spring break road trips. You can cruise up to The Lyric in Oxford tonight, Wednesday, Feb. 3, to hear the alt-hip-hop group G Love & Special Sauce. Or cruise up next week for RJD2 on Feb. 10 and Bela Fleck on Feb. 11. Dark Star Orchestra plays at The Lyric Feb. 25.
The Black Eyed Peas and Tortoise are in Birmingham Feb. 13. Get tickets now for Spoon in New Orleans March 18 or Birmingham Friday, March 19.
Closer to home, the weekend kicks off Thursday with the North Carolina alt.country band American Aquarium, at Ole Tavern at 10 p.m. If you dig great songwriting with a grooving rhythm section and some southern-whiskey-meets-Springsteen vocals, you'll love American Aquarium. They opened for Drive-By Truckers on a few dates, so if you dig the Truckers, you'll probably enjoy these guys.
The Mississippi Symphony Orchestra plays its Chamber III concert at Galloway Memorial United Methodist Church this Friday night, 7:30 p.m., $15 at the door or at http://www.msorchestra.com. The concert will feature renowned organist Olivier Latry, from the Cathedral of Notre Dame in Paris.
Next Saturday, Feb. 13, the symphony will host its annual Valentine's Pops II concert at Thalia Mara Hall, 7:30 p.m. Tickets are $15 and up. It will feature Broadway music by Gershwin, Bernstein, Andrew Lloyd Webber, Cole Porter and others. The MSO teamed up with a New York's Ingenuity production company to bring in Broadway guest vocalists to perform with the orchestra. If you're a fan of Broadway musicals, this is a must see concert, and a good Valentine's weekend date night out.
The Mississippi Academy of Ancient Music will bring in the world-renowned Tempesta di Mare ensemble this Saturday, Feb. 6 at St. James Episcopal Church in Fondren, 7:30 p.m. $20 at the door, $5 students. This baroque quintet from Philadelphia, Pa., features tightly played 18th-century instrumental music for violin/viola, flute, cello, theor-bo and harpsichord. If you're a fan of Vivaldi, Bach or Telemann, be sure to call 601-594-5584 or visit http://www.ancientmusic.org for details.
There are plenty of other diverse options for Saturday night, featuring lots of local favorites. In honor of the New Orleans Saints, Hal & Mal's is throwing a Super Bowl celebration Saturday with jazz favorites The Vamps in the restaurant.
Red Hill City and Furrows return to Ole Tavern Saturday night, and Little Richard's drummer D'Mar will bring in the funk at Underground 119 downtown starting at 8 p.m. Indie rock favorites ¡Los Buddies! and Unwed Teenage Mothers will be on tap in Hal & Mal's Red Room Saturday night. The Buddies will be offering up a new 7-inch EP for your aural pleasures.
The Hilton on County Line Road will host an Elvis/Michael Jackson "Tribute to the Kings" concert Saturday night with Emilio Donte as Michael Jackson and Shea Arender as Elvis Presley, 7 p.m., $22+, 601-53EVENT for details. Last but not least, Nu Flavours and Kolectiv Rhythm will bring a showcase combining music, poetry, art and food to the James Meredith building at 214 Griffith St. this Saturday, 8 p.m. to midnight.
Be sure to mark your calendar for next Wednesday, Feb. 10 for singer/songwriter night at Hal & Mal's with Duff Dourough, Virgil Brawley, Steve Deaton, Steve Chester, Jim Oakes/Keith Shultz 8 p.m. free.
If you're a fan of the Dixie National Rodeo or country music, the first rodeo concert this year is Jake Owen in the Mississippi Coliseum next Thursday, Feb. 11. Tickets are on sale at Be-Bop and the coliseum box office. The annual HeARTS Against AIDS event at Hal & Mal's is next Saturday, Feb. 13. Stay tuned and keep checking the JFP online music calendar for the latest performances.