Thursday, August 12, 2010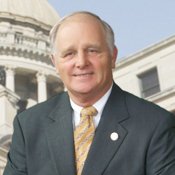 Also see: Give Me Shelter: Protecting Animals, Prosecuting Abusers
Ex-Animal Control Officer Pleads Guilty
After allowing stiffer animal-cruelty legislation to die during the 2010 session, the Mississippi House of Representatives' Agriculture Committee is poised to take up the issue when the Legislature reconvenes in January. The committee held a hearing today, the second of at least three meetings, on the necessity and potential pitfalls of a felony animal-cruelty law.
Committee Chairman Greg Ward, D-Ripley, said that he decided not to bring up a felony bill the Senate passed last session because committee members did not have enough time to consider it.
"The main reason that legislation was not brought forward last year was not because anybody was opposed to it," Ward said. "It was because I did not feel like--and I take the responsibility--there had not been enough research or hearing done on this issue." Ward added that while serving as committee chairman for three years, his committee hasn't lost a bill on the House floor.
After the bill died in Ward's committee in March, some animal-welfare advocates and groups argued that pressure from the Mississippi Farm Bureau played a role in the measure's failure. Ward told the Jackson Free Press after the hearing that the committee was not beholden to the Farm Bureau on animal-welfare issues.
"In the (Agriculture) Committee, we make decisions based on what we believe and what we think," Ward said. "We certainly do get comments from other outside agencies, but no outside agency can come in and dictate what this committee's going to do. I'd like to make it perfectly clear that the Farm Bureau alone did not kill this bill. We did not have the information that we needed to bring forth good legislation, and that's what we're doing this summer."
Committee members heard from Ken Sullivan, a sheriff's deputy with Rankin County Animal Control, and Bob Watson, past president of the Mississippi Veterinary Medical Association. Sullivan described the civil-seizure process some counties use to take animals, in which a judge assigns custody of neglected animals to a shelter or rescue operation. He also explained that any new legislation should preserve a misdemeanor offense--currently the only state law for animal cruelty--to give prosecutors an option if case evidence does not support a felony conviction.
The hearing was a promising sign to Gail Brown, president of Mississippi Fighting Animal Cruelty Together, known as MS-FACT. The group gathered petition signatures and lobbied for a felony law this year.
"I'm pleased to see that they haven't pushed it aside and that they're working on a bill," Brown said. "I was pleased to hear (Ward) say that in cases of aggravated cruelty that he did feel it should be a felony offense. I think it's a positive step forward."
MS-FACT will still seek a sponsor for its own legislation in 2011, but the group would support other measures, Brown said.