Wednesday, August 11, 2010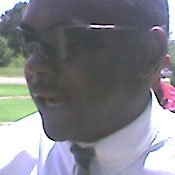 Former Canton animal control officer Alonzo Esco pleaded guilty today to one count of animal cruelty and one count of illegal dumping in connection with an animal-cruelty case that drew strong condemnation from animal-welfare groups.
The city of Canton fired Esco in January after a Madison County Sheriff's Department investigation turned up nearly 100 dogs that had been shot and dumped in drainage ditches and other locations around Canton. In June, police charged him with four counts of animal cruelty and five counts of illegal dumping, all misdemeanors.
Justice Court Judge Tommy Faulkner talked to attorneys in his chambers for roughly 10 minutes before Esco's hearing. Esco faces up to six months in prison and a $1,000 fine for the animal cruelty count and a fine of between $200 and $400 for the dumping charge. Faulkner postponed Esco's sentencing until Oct. 13.
Esco, wearing a white shirt and a floral-patterned tie, did not speak during the hearing or later outside the courtroom when reporters questioned him.
Giwada Williams, who says that her dog was among those Esco killed, told reporters outside the court that she was not satisfied with Esco's plea.
"Enough is enough," Williams said. "You don't treat animals like they're nothing. Right now, I'm very, very angry."
For background on the case and information about animal cruelty laws in Mississippi, read "Give Me Shelter" by Ward Schaefer.