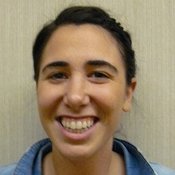 The story of Judy Frieze Wright, a Jewish Freedom Rider who was arrested in Jackson in 1961, inspired Allison Goldman to educate others about the role of Jews during the Civil Rights Movement.
As a Freedom Rider, Wright rode buses throughout the South to test segregated public facilities. Police often arrested Freedom Riders for trespassing, unlawful assembly and Jim Crow law violations. Wright spent six weeks in Parchman Penitentiary. Last month, she gave an oral history presentation during the
Jewish Women's Archive's Summer Institute, "Jews and the Civil Rights Movement," in Newton, Mass.
"It brought to life what the Civil Rights Movement was like for someone coming down here," says Goldman, an education fellow at the Goldring/ Woldenberg Institute of Southern Jewish Life in Jackson, who attended the institute to receive training in civil-rights education.
A native of Dallas, Texas, Goldman moved to Jackson last June to begin a two-year fellowship at ISL. As a fellow, she travels to communities in the South and works with Jewish congregations. She plans on educating the communities she visits with the training she received at the institute.
"It will be really powerful for our kids, because we don't get a lot of civil-rights education in secular schools," she says.
Goldman, who earned a bachelor's degree in geography from the University of Texas in 2009, says that more than 50 percent of the Freedom Riders were Jewish.
"Twenty years earlier, some (Jews) had experienced the Holocaust or had family members who were a part of the Holocaust," she says. "That kind of oppression and genocide really resonated with them. They saw themselves as brothers to African Americans in the struggle for civil rights."