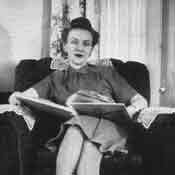 This afternoon, sporting types--and those hoping to discover the hunter within--should head to the Mississippi Wildlife Extravaganza at the Mississippi Trademart (1200 Mississippi St.). The three-day fundraiser for the Mississippi Wildlife Federation kicks off today, showcasing hunting and fishing products from 3-9 pm. Adult admission is $7; children under 12 get in free on Friday. If you're feeling aesthetically lacking, take in some photography at Light and Glass Studio (523 S. Commerce St.) and check out the Gallery Listings for more art. This evening grab a bite at a local restaurant like BRAVO! or Julep. Find your flavor with the JFP Restaurant Listings and the Menu Guide.
Then head up to the War Memorial Building (120 S. State St.) at 7:30 p.m. to join singer-songwriter Taylor Hildebrand for a performance celebrating the release of his EP "Nena." Other music options tonight include Cowboy Mouth and Gringo Star at Fire (209 Commerce St.), Graball Freerun at Martin's (214 S. State St.) and Eden Brent at Underground 119 (119 S. President St.). Find a full list of musical happenings on the JFP Music Listings.
On Saturday, early-birds can check out some actual birds during the Jackson Audubon Society's monthly bird walk 8 a.m. at Mayes Lake in LeFleur's Bluff State Park (115 Lakeland Terrace). A seasoned bird-watcher with the Audubon Society will lead the walk. The park charges a $3 car entrance fee.
Load up on local produce and handicrafts at the Mississippi Farmers Market (929 High St.) is open from 8 a.m. to 2 p.m., or pick up your fresh fruits and vegetables at the farmers market run by the Jackson Roadmap to Health Equity Project, which runs 8 a.m.-3:30 p.m. (2548 Livingston Rd.). At 10.a.m. head to the Mississippi Center for Arts for He "Yoga for Non Violence-108 Sun Salutations," a fundraiser for the Center for Violence Prevention. CVP works to end domestic abuse through its women's shelter, by offering legal assistance and other services to victims, and through a batterer's intervention program. Attendees are not required to complete all 108 salutations, but should stay for the entire event, which will run about two hours. Beat the heat at Sportsman's Lounge (1220 E. Northside Dr.), where a Summer Party runs from noon until dark, with a 30-foot pool, live music and games. Or retreat to the air-conditioned darkness of a local movie theater. Check the JFP Movie Finder for showtimes. Saturday evening, the Mississippi Chorus offers its Summer Showcase at 6 p.m. at Union Station (300 W. Capitol St.). Reservations are required for the fundraising event; individual admission is $35, and a table of six is $400. Dance into the wee hours of the morning with Stevie J & the Blues Eruption at F. Jones Corner (303 N. Farish St.). The music starts at midnight and runs until 4 a.m. Be sure to check the JFP's Best Bets and Events Calendar for even more entertainment options.
Sunday, enjoy a classy brunch at the King Edward Hotel (235 W. Capitol St.) from 11 a.m. to 2 p.m. with music from Howard Jones Jazz. The music continues with the Mississippi Baptist Symphony's performance at Meadow Grove Baptist Church (3221 Louis Wilson Dr.) at 6 p.m.
Is something missing? To make sure your event is listed on the JFP calendars, send the information to [e-mail missing] or [e-mail missing], or add your event yourself. It's easy!