Wednesday, August 4, 2010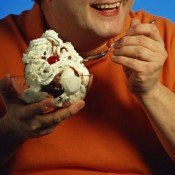 Nine states, including Mississippi, now have an obesity rate of 30 percent or more, according to a Centers For Disease Control report released yesterday.
The report finds that no state met the Healthy People 2010 goal to lower obesity prevalence to 15 percent in the nation. The CDC report finds that an additional 2.4 million adults, 18 and older, have become obese between 2007 and 2009. Currently 26.7 percent of adults nationwide are obese. In Mississippi 34.4 percent of adults are obese.
In 2008, the CDC estimates that medical costs totaled $147 billion for health problems associated with obesity. People who are obese had medical costs that were $1,429 higher than those of normal weight, the report states.