Wednesday, August 4, 2010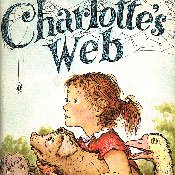 When I think back to books of my youth, "Dear Mr. Henshaw" by Beverly Cleary stands out. I could relate to the main character, Leigh Botts, because at times I felt lonely as a child because I had to change schools a lot. They changed the zoning in my neighborhood so I went to a different school every year from third to sixth grade. I started keeping a journal like the character in the book.
I asked co-workers, writers and friends of the Jackson Free Press which book from their youth had made a lasting impression, and this what they had to say.
"The People Could Fly: American Black Folktales" by Virginia Hamilton was one of the first books I ever read where the people in the stories looked like me. They did magical, incomprehensible things, like have hope in times of hopelessness.
—Natalie Collier
"Maniac Magee" by Jerry Spinelli introduced me and other kids my age to the concept of urban legends, and it even delved into race relations in a way we could understand. I didn't realize it then, but that book taught many adult concepts to children that a lot of adults seem to have trouble grasping.
—Carl Gibson
As a child, the first novel I read was "Heidi" by Johanna Spyri, a classic story of an orphan girl in the Swiss Alps who is forced to live with her elusive grandfather. The young heroine made me want to help others and be an inspiration to them to this very day. I recommend the story to any young girl who needs a little guidance on empathy and sacrifice.
—Latasha Willis
"Where The Red Fern Grows" by Wilson Rawls. I was 6, my brother 10, when our Mother read us this story. It sparked a deep love for the magic of the written word that has yet to fade.
—Deanna Graves
I remember reading "The Phantom Tollbooth" by Norton Juster until the cover literally fell off. If anything, the story taught me that there's always a new way of looking at life and that there can be a story hidden in even the most everyday of things.
—Bret Kenyon
"Charlotte's Web" by E.B. White. It's such a beautiful story of simple acts of bravery, faith and friendship. Fern helped teach me that being young, and a girl, doesn't mean that I can't have strong convictions and stand up effectively for them. And Charlotte—her lessons were profound and lasting: I may be one small person, but I can have a big impact by caring about something and dedicating myself to it.
—Julie Skipper
When I was introduced to Louise Fitzugh's "Harriet the Spy," I felt supported and inspired. I loved reading about all the methods Harriet employed to lead her double life, spending her days as a clever school girl from a privileged background, and her free time sleuthing and going on her regular spy routes. I tricked out my spy notebook after reading that book, which I regarded almost as if it were a manual. "Harriet the Spy" made me feel as if I finally had a colleague in the field of espionage.
—Charlotte Blom
My book would be "Aesop's Fables," practical life lessons imparted by bugs and animals—that's wisdom a kid can enjoy. Without feeling like they were actually learning something. Fun and practical in every sense, plus, it's applicable to every stage of life. "The Ant and The Grasshopper" was my favorite.
—Chris Zuga
I remember on my seventh birthday, my English teacher gave me "A Light in the Attic" by Shel Silverstein. It not only expanded my already vivid imagination, but this book of memorable poems taught me about the "what ifs" in life, the similarity between children and the elders, and even an insight on what happens when someone steals your knees.
—Pamela Hosey
My aunt's 1940s edition of the "Nancy Drew" series fascinated me as a child, and likely set me on a track of being a lifelong mystery reader. Each one featured a young, intelligent and courageous Nancy Drew, exploring uncommon situations in exciting locales and then solving the "mystery of whatever." Sure, they were junk books, but they were fun escapism and opened the door to a serious love of reading that continues still.
—Lil McKinnon-Hicks