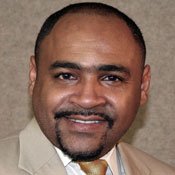 Trent Walker is counting on his 14 years of varied legal experience in his bid for Hinds County judge.
Walker, currently an attorney with Schwartz and Associates, launched his campaign yesterday with a press conference at the Hinds County courthouse. "When we look for a judge, the things that we are really looking for are fairness, integrity, impartial enforcement of the law," Walker said. "People want to be assured that they will have their fair day in court."
A native of Brandon, Walker attended Jackson State University, where he received both a bachelor's degree in English and a master's degree in public policy and administration. He earned his law degree from Tulane University in New Orleans.
In his campaign, Walker is touting his courtroom experience, which includes time spent as a public defender in Yazoo County, an assistant Hinds County prosecutor and as a referee and prosecutor in Hinds County's youth court and youth drug court.
In 2008, then-state Supreme Court Justice Jim Smith appointed Walker for a 11-month stint as a special circuit court judge in Hinds County. Walker's task was to clear the backlog on criminal cases in the county, some of them so old that county had lost track of the parties involved. Walker said that he agreed with current Jackson city attorney Pieter Teuwissen, who also served as a special circuit court judge, that the circuit court system could run more efficiently by using special circuit court judges like magistrates in the federal court system, who hear preliminary motions and other minor issues on cases.
"There's always room for improvement in any system," Walker said.
As county judge, Walker would hear misdemeanor appeals, hear preliminary motions on felony cases and set bonds. Annual salary for a Hinds County Court Judge is $103,000.
The general election for county and circuit court judge seats is Nov. 2.
Previous Comments
ID

157554

Comment

Good luck, Trent. I hope this goes well for you.

Author

crpiii

Date

2010-04-30T13:43:30-06:00