Wednesday, April 28, 2010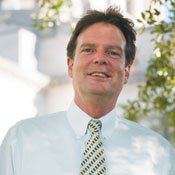 The Mississippi Public Service Commission meets today in a closed-door session regarding Mississippi Power's proposed Kemper County coal plant, reports The Washington Examiner. In November, the commission determined Mississippi Power demonstrated a need for additional power plants, however they have not made a decision on whether the Kemper County plant is best for the state. The plant is estimated at $2.2 to $2.4 billion.
The Sierra Club, which has been a vocal opponent of the plant, yesterday stated that the power company is now estimating the cost of the plant at $3.2 billion, a 30 percent increase since February. The Sierra Club's recent filing with the commission demonstrates that cost estimates for a similar plant, the Duke Edwardsport facility in Indiana, have increased by $380 million dollars in only 4 months, from $2.5 billion to $2.88 billion.
The proposed Mississippi Power plant will use an experimental technology to convert low-quality lignite coal to a gas suitable for running the power plant. The process is not environmentally sound, according to the Sierra Club.
Sierra Club State Director, Louie Miller; said that Mississippi ratepayers can expect the Indiana experience to be repeated if Mississippi Power gets its way. "Mississippi Power wants the ratepayer to take all the risk, while the company gets all the profits," Miller said in a release. "The more this thing costs, the better it will be for Mississippi Power. This proves once again that this plant is dirty, expensive and unnecessary."
The Public Service Commission will meet again tomorrow at 10:30 a.m. at its Jackson location in the Woolfolk building (501 N. West St.) in an open strategy session about the plant. The commission's decision is due May 1.