Wednesday, April 28, 2010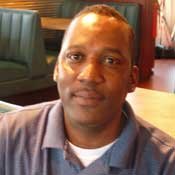 Restaurant Zydeco is a place where you can get delicious crawfish pie. It is also one of the few restaurants in the city where you can still smoke, so long as you sit in the bar area. Zydeco General Manager Patrick Barnes is confident his restaurant is obeying city codes—only it isn't.
The Jackson City Council Rules Committee is trying to make things simpler for businesses like Zydeco. The committee will soon consider an ordinance that could impose a comprehensive smoking ban in all city businesses, including bars and clubs.
"The Rules Committee stands ready to move forward with this as early as Monday if you want to send the no-smoking ordinance to us," said Ward 1 Councilman Jeff Weill to Council President Frank Bluntson at an April 20 council meeting.
Although there is no guarantee that the council would unanimously approve the ban, all council members agree that a blanket ban is considerably easier to understand and enforce than the current city ordinance. The current ordinance restricts smoking to establishments that qualify as "stand-alone bars" by state law. The city and state defines a bar as an establishment in which the gross receipts for the sale of food do not exceed 25 percent of the total gross receipts. However, the Mississippi Tax Commission requires businesses that sell hard liquor, and wine and beer with alcohol content higher than 5 percent, to have food sales of 25 percent or more of their gross receipts to qualify for an alcoholic beverage license. The only "bars" released from the requirements of the smoking ban, therefore, are those that only serve light wine and beer—no liquor—and do not share entries or indoor areas with restaurants.
Many businesses understand the 25-percent aspect of the ban, but lose the conversation on the light wine and beer part. Some businesses are convinced—incorrectly—that if they carefully monitor their sales receipts and make sure they reflect alcohol sales generating 75 percent or more of the total revenue that they can sell liquor and allow smoking.
Barnes said he believes his business qualifies as a bar under the city ordinance because food sales comprise less than 25 percent of total revenue.
"The city said you have to have a certain percentage of your food verses a certain percentage of your alcohol sales. We have great food, but we haven't been meeting our margin on food sales," Barnes said. "We're monitoring that and making sure our food isn't at that margin so we won't be in trouble. We certainly wouldn't mind if food sales would go up over that, but it saves us some trouble for now."
Zydeco's policy of only allowing smoking in the business' bar section is a deviation from the policy of the last restaurant that occupied the same building last year. Garfield's Restaurant, which closed its doors in 2009, interpreted the city ordinance differently and restricted smoking in both the restaurant and bar section immediately after the Jackson City Council upgraded a 2003 smoking ordinance to restrict smoking in restaurants in 2008.
Katherine Bryant, state advocacy director for the American Heart Association, told the council last week that the ordinance is easy to misinterpret. "A stand-alone bar of the kind that is excluded from the no-smoking ban in the city ordinance is one that only sold beer, which does not sell (liquor)," she said. "It's easy to confuse that. Some restaurants may be violating the ordinance on purpose, but plenty are probably doing it by accident, too."
Businesses that violate the ordinance are liable for a misdemeanor fine of up to $100. A second conviction within the same year doubles that fine to $200, and a third conviction raises the fine to $500.
Kenneth Taylor, code enforcement director for the city, could only cite a few businesses that have been cited for violating the ordinance since it went into effect in 2008, but was convinced that the number is huge. Taylor admitted that the ordinance is difficult to explain to business owners, and refers to a point-by-point list of ordinance requirements presented by the American Heart Association when talking to restaurant and bar owners.
"It would make my job easier if they would just change it to include all businesses," Taylor said.
A majority of the council agrees with him. "The best way to go is the comprehensive smoke-free ordinance that covers everything," Ward 7 Councilwoman Margaret Barrett-Simon said. "We know enforcement has been an issue. There should not be a problem whatsoever if you have a 100-percent comprehensive smoke-free ordinance."
"I think not only can it be enforced, but it will be less confusing to enforce a ban like this, as opposed to the last one," said Weill, who believed that some restaurants that were fully compliant with the ordinance could be losing business to restaurants in violation.
The partial ban arose from the council's inability to agree on a total ban in 2008. The current ordinance began life as "Alternative A," an altered 2003 city ordinance that called for local restaurants containing bars to install individual ventilation systems for their bar and restaurant sections or restrict smoking according to the parameters of the 25 percent rule.
The council originally voted down "Alternative A," with only Weill, former Ward 6 Councilman Marshand Crisler and Barrett-Simon voting in favor. The council then brought forth "Alternative B," a blanket ban on smoking in all Jackson businesses, which would include bars. That amendment failed with only minority support from Bluntson, Ward 5 Councilman Charles Tillman and then Council President Leslie McLemore.
With two amendments dead, the council then killed the original ordinance that survived the planning committee, with only a minority of council members in support, including McLemore, Bluntson and Tillman.
But then Crisler, after conferring with members of an antismoking group Smoke Free Jackson, submitted a motion to reconsider "Alternative A." The motion passed council with a 6-to-0 vote, with Ward 3 Councilman Kenneth Stokes not present.
McLemore, who originally championed the smoking ban, said last week that the council could have saved themselves some time and confusion by keeping the ban simple.
"If Margaret Barrett-Simon and the others hadn't been playing politics, then we would have gotten a proper smoking ban last time," said McLemore, who retired from the council in 2009. "All that stuff with the stand-alone bars was impossible anyway. It was really just crap—couldn't work. At least now, we might get a real ordinance that everybody can understand and comply with."
Ward 3 Councilman Kenneth Stokes had voted against multiple attempts to expand the city smoking ordinance in 2008, and remained skeptical of the ban last Tuesday.
"I don't smoke … but what's the win-win in expanding this ban?" Stokes asked Bryant, while pointing out that not everybody who smokes dies of lung cancer, just as not everybody who drinks dies in a car crash.
"It's a huge health issue," Bryant responded. "You can compare smoking to drinking, but your drinking doesn't run the risk of killing me unless you hit me while you're driving a car. But breathing secondhand smoke does kill. That's a proven fact."
"A lot of people have to inhale secondhand smoke and don't get cancer. Don't make it seem like everybody dies of cancer for inhaling secondhand smoke," Stokes responded.
Jackson Assistant City Attorney Monica Joiner told Weill she would begin drafting the ordinance for the committee this week.
Previous Comments
ID

157496

Comment

As much as I dislike the principle of the gov't telling restaurant owners what they can and cannot allow within their own private businesses, I hope they ban the smoking. I lived in Starkville when they made the change, and it makes grabbing a cocktail, seeing a band, going out with your buddies so much more enjoyable when your eyes don't burn and clothes don't smell the next morning. Plus, despite the scientific opinion of Councilman Stokes, secondhand smoke is brutally unhealthy.

Author

RobbieR

Date

2010-04-28T17:32:45-06:00
ID

157503

Comment

here here, Robbie! TOTALLY agree with what you have to say.

Author

2599

Date

2010-04-28T23:56:01-06:00
ID

157508

Comment

I just want to thank Councilman Stokes for providing his scientific analysis. Actually, I want to thank the voters for giving Stokes the opportunity to reign in his current position. He would make any ward proud.

Author

jbreland

Date

2010-04-29T07:47:21-06:00
ID

157596

Comment

I think Stokes is to concerned with the names of the streets in Jackson to actually do something beneficial. Robbie, does stink to have gov't involved. However, it sure is nice to come home from having a beer somewhere and not having to jump in the shower to wash the smoke out of your hair. I tended bar for 8 years and can remember my hair being sticky from all of the smoke. Just imagine what my lungs were going through.

Author

js1976

Date

2010-05-04T08:54:30-06:00