Wednesday, April 21, 2010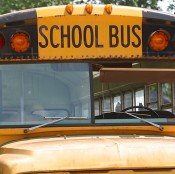 The two biggest high schools in Walthall County are only 10 miles apart, but for almost 20 years a student transfer policy allowed the two schools to become symbolically separate, effectively re-segregated public schools. Last week, a federal judge put an end to the county's intra-district transfer policy, confirming that the Department of Justice's 1970 desegregation order is still necessary.
In an April 13 ruling, U.S. District Judge Tom Lee ordered the Walthall County School District to follow the attendance zone boundaries established in 1970 and deny all transfer requests except those for medical reasons or other substantial hardships.
"More than 55 years after Brown v. Board of Education, it is unacceptable for school districts to act in a way that encourages or tolerates the resegregation of public schools," Assistant Attorney General Thomas Perez said in a statement. "We will take action so that school districts subject to federal desegregation orders comply with their obligation to eliminate vestiges of separate black and white schools."
The transfer policy is only the county's most recent violation of the federal desegregation order. In the late 1980s, the Justice Department challenged the county school district's use of overlapping bus routes for Salem Attendance Center and Tylertown High School, a practice commonly found to cause segregation. Following the skirmish over buses, Walthall County won DOJ approval for a transfer policy. Over time, that policy became the driving force behind increased segregation in the two major high schools. For the 1991-1992 school year, the Walthall County school board approved 116 total transfers from Tylertown to Salem, of which 49 were for white students. By 2007-2008, total transfers had risen to 337, of which the vast majority, 286, were for white students.
Salem Attendance Center went from 58 percent black and 42 percent white, to 33 percent black and 66 percent white. Meanwhile, Tylertown High School shifted from 61 percent black and 39 percent white in 1991-1992 to 77 percent black and 23 percent white in 2007-2008.
Not all the school board members were comfortable with the transfers. In August 2006, board member Earnest Qualls voted against the transfers, warning at a board meeting that the district's approval of transfers was putting it at risk of a lawsuit.
"If we keep on this way, we'll soon be all black at Tylertown and all white at Salem," Qualls said, according to the Tylertown Times. "We are asking for a lawsuit."
Still, the board continued to approve the transfers even up to this fall, after the Justice Department requested that the district enter into a consent decree on the matter.
Parents who requested transfers often claimed that switching schools was a matter of convenience. Janice Webb, pastor of True Vine Worship Center in Tylertown, saw the [?]
"The taxpayers--we were paying for a private school," Webb, who is black, said, adding: "This was a long time coming."
Walthall County is one of 48 school districts in the state--and one of 201 nationwide--still under scrutiny for their compliance with federal desegregation orders from the 1960s and 1970s. Jackson Public Schools is not included in those 48, but the Rankin County, Canton and Clinton school districts are.
Other Mississippi cases include Wayne County, where the DOJ obtained a 2006 consent decree after finding that a principal was clustering students in a manner that led to all-black classrooms. In Lowndes County, the Justice Department revived a desegregation case over geographic discrepancies in the county's schools. Divided by the Tombigbee River, the Lowndes County School District's schools are between 25 and 35 percent black on the eastern side and virtually all black on the western side of the river. The all-black schools offered fewer advanced classes and suffered from poorer facilities. In a Feb. 2009 consent decree, the school district agreed to adopt a non-discrimination policy, develop advanced classes at the all-black schools and complete renovations to school buildings and a baseball field at the all-black high school.
Since 2009, DOJ has reached settlement agreements, consent decrees or won court judgments in 25 cases.
"We are committed to enforcing all federal civil rights laws including those that guarantee equal opportunities to all students," department spokesman Alejandro Miyar said.