Wednesday, April 21, 2010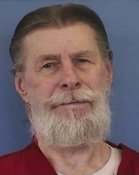 After the Mississippi Supreme Court denied appeals for two death row inmates Monday, Attorney General Jim Hood requested the court set execution dates for the two men. Paul Woodward has been on death row since 1987 and Gerald Holland since 1993. Hood has requested dates on or before May 20. The U.S. Supreme Court also declined to hear either case.
Hood has also requested an execution date for Joseph Burns, who reportedly missed a deadline for filing with the U.S. Supreme Court to review his case, according to The Clarion Ledger. Burns has been on death row at Parchman since 1996.
The three represent the first time in nearly 50 years since the state has asked for executions one after the other. Mississippi convicted all three inmates of murder. Holland and Woodward cases also involved rape, while Burns' conviction includes robbery.