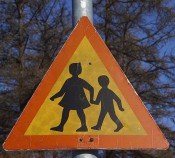 A consulting firm hired to evaluate Mississippi public school districts for possible consolidations have recommended merging 18 of the state's 149 underperforming districts with their larger neighbors. The company, Augenblick, Palaich and Associates, presented their findings yesterday to a school-consolidation commission appointed by Gov. Haley Barbour.
The 18 school districts initially recommended for merging are: Aberdeen, Benoit, Coahoma County, Coffeeville, Drew, East Jasper, Hazlehurst, Hollandale, Indianola, Jefferson Davis County, Kemper County, Montgomery County, North Panola, Okolona, Oktibbeha County, Quitman County, Shaw and West Tallahatchie.
Among the criteria consultants used to identify potential mergers are the numbers of the students in the district (less than 2,000), academic performance (lower than average) and spending per student (higher than average). They also recommended "partner" districts in close proximity to the target districts.
The expected savings for the consolidations are $12.5 million to $13.8 million, but the company stressed that the reduction would not reduce state aid to districts in the short run.
Previous Comments
ID

157326

Comment

Donna, I don't think there are 149 underperforming districts in the state. you might want to edit that sentence. Also, is there a place on line that details their report? I am interested in seeing the funding formula they used to surmise that in MS, the higher the adminstrator is paid, the less likely the district was performing successfully, per the Claron-Ledger's story on this issue. This firm is the same firm that came up with the MAEP funding formula that is anything but adequate for struggling districts.

Author

Renaldo Bryant

Date

2010-04-21T10:29:54-06:00