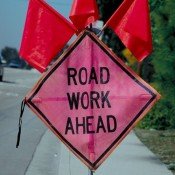 The magnolia state ranks in the top ten for road-condition related vehicle crashes, reports WLBT. The 2006 cost to Mississippi for those wrecks stands between $103.4 million and $131.4 million.
"We're rural. We've been underfunded for many years, particularly local municipal governments. They don't have anywhere near the resources they need to keep the highways up and the bridges up," Central Mississippi Transportation Commissioner Dick Hall told WLBT.
"If I had a billion dollars, I couldn't do everything we need to do in metro Jackson," Hall added, telling WLBT that he would love to straighten out Waterworks Curve on Interstate 55, but such a project would cost an unfathomable amount of cash.
Previous Comments
ID

157269

Comment

Bring in Mexicans. They can build anything for $5. Just don't get mad and deport them afterwards like you usually do.

Author

DrumminD21311

Date

2010-04-16T13:02:40-06:00
ID

157281

Comment

How am I wrong? Mexicans do work for nothing, as does most immigrant labor throughout the world. I'm not saying it's right, that's just how it is. Take your heart off your sleeve. "How dare you backwards rednecks be so ignorant?!!!" That's my impression of you.

Author

DrumminD21311

Date

2010-04-16T17:38:30-06:00
ID

157282

Comment

Folks -- please don't make assumptions about other posters. Make your points agreeably, even if you disagree. Thanks!

Author

Todd Stauffer

Date

2010-04-16T17:43:05-06:00