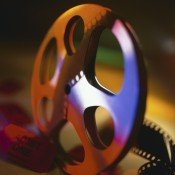 Spring is in full bloom, just in time for the 10th annual Crossroads Film Festival. The weekend festival is packed with workshops, screenings and after-parties. For a complete schedule and ticket prices visit festival's Web site. or read this week's JFP issue. Tonight you can meet filmmakers at Sal and Mookie's Pi(e) Lounge from 4:30 p.m. until 6 p.m. At 9:10 p.m., the festival will feature a music video showcase at the Malco Grandview at 221 Grandview Blvd. in Madison featuring local musicians such as J-Tran, Law School, Storage 24, Johnny Bertram and Furrows. If you'd rather stay downtown tonight, be sure to attend "Operation Spring Fling: A Benefit for Operation ShoeString," 7 p.m. at the Mississippi Museum of Art. The event will feature food and live entertainment by Horse Trailer and Wiley & The Checkmates. All proceeds go to benefit Operation Shoestring, an organization that provides afterschool programs and assistance to low-income families in Jackson. If you need more entertainment options, check out the JFP's Best Bets.
On Saturday, put your health first and attend the Mississippi Natural Healthcare Day at Tougaloo College at 9 a.m. Health experts will teach participants how to reduce their risk of illness and promote healing without drugs or surgery. To take advantage of the warm weather, head to WaterFest 2010, an all-day event starting at 8 p.m. Lakeshore Park in Brandon that will feature educational opportunities, children's activities food and live music on the Ross Barnett Reservoir. Find more stuff to do on the JFP Events Calendar.
Saturday night is full of live-entertainment options. The Mississippi Opera's performance of Johann Strauss' three-act opera "Die Fledermaus" will be at Thalia Mara Hall at 7:30 p.m.; $20-$55 tickets. If you're in the mood for blues check out Grady Champion at Underground 119 from 9 p.m.; $10 cover. If these aren't enough check out the JFP Music Listings for the city's most comprehensive entertainment guide.
Sunday is a great day to catch up on sleep and grab brunch at local restaurant like The King Edward, BRAVO! or Mimi's. Or head The Auditorium at 4 p.m. for "Rock-N-Romance." This benefit for the Mississippi Firefighters Memorial Burn Association will feature entertainment by "Hunter and the Gator Trio," food, and a live drawing.
There are plenty of dining options in the JFP Restaurant Listings and the Menu Guide.
Is something missing? To make sure your event is listed on the JFP calendars, send the information to [e-mail missing] or [e-mail missing], or add your event yourself. It's easy!