Wednesday, April 14, 2010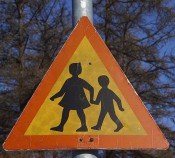 Yesterday, U.S. District Judge Tom Lee put an immediate stop to Walthall County School District's alleged "clustering" policy, which has allowed hundreds of white students to transfer out of majority-black elementary schools, reports The Christian Science Monitor. The judge gave the district 30 days to formally change the policy.
"The district shall cease using race in the assignment of students to classrooms in a manner that results in the racial segregation of students," Lee wrote in his eight-page order.
"The district shall randomly assign students to classrooms at the Tylertown Elementary Schools through the use of a student management software program," he added.
Lee's order is the result of a federal desegregation order issued 40 years ago, in August 1970 reports The Christian Science Monitor.
Three years ago, lawyers with the Justice Department's Civil Rights Division contacted the Mississippi school district to monitor its compliance with the 1970 desegregation order. The action revealed two alleged violations.
The district was allowing more than 300 students—most of them white—to transfer from their assigned schools to a predominately white school, the Salem Attendance Center, outside their residential zone. ... The second alleged violation involved grouping white students into a few designated classes at three other schools in Tylertown. The action created a significant number of all-black classrooms at each elementary grade level, documents say.