Wednesday, April 14, 2010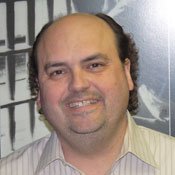 The Civil Service Commission has granted former Det. Ernest Perry a hearing to contest his 90-day unpaid suspension from the Jackson Police Department following an internal fuel theft investigation.
Early last year, in response to an ongoing internal affairs investigation on Fuelman theft that spun off from a 2009 city audit, then-Police Chief Malcolm McMillin demoted former Deputy Chief Ron Sampson from deputy chief to lieutenant. He also transferred Perry from his former department where he directly oversaw Fuelman gas-card usage for the police department in 2008.
At the time, McMillin said both men violated city policy regarding Fuelman, but never filed charges against them. "I transferred Perry from the position that he was occupying based on the investigation that was completed by the internal affairs division of the Jackson Police Department," McMillin said. Currently the sheriff of Hinds County, McMillin would not go into detail on the issue, saying that was the job of the city of Jackson.
The internal affairs investigation continued under new Police Chief Rebecca Coleman after McMillin's departure last year. Coleman said the investigation concluded this year—around the same time the city Personnel Department no longer reported Perry as an employee. (The city Personnel Department reports that Sampson still currently serves as commander of Precinct 3.)
Fuelman is a third-party account through which city employees re-fuel city vehicles for municipal business, but a 2009 city audit discovered about 9,000 errors in Fuelman-card transactions between July and October 2008. At the time, council members like Ward 1 Councilman Jeff Weill complained that more than 80 percent of city employees with city-paid gas cards were not properly tracking odometer readings and could be stealing gas from the city.
Weill pointed out that the city spent $4.6 million in fiscal year 2008-2009 on fuel, including police-patrol vehicles and feared the city used little accountability in monitoring those expenditures. Weill said he wanted better results than suspensions and dismissals if investigations discovered enough evidence for fuel theft.
"I believe if fraud has been committed by city employees, then stern measures need to be meted out. A brief suspension without pay or a lengthy suspension with pay is not satisfactory," Weill said.
City Attorney Pieter Teeuwissen said his office will defend the city's decision to suspend Perry from his job. "The office of City Attorney is charged with defending the discipline that various department heads give out before the Civil Service Commission. We'll do the same thing in this case that we would in any other," Teeuwissen said.
Perry refused to answer questions from reporters at the hearing. He is not the only cop with business before the commission. The commission will decide in upcoming weeks if the city had the right to dismiss former Jackson Police Officer Kevin Nash after allegations that he used excessive force against a civilian and violated his city employment agreement.
Coleman fired Nash after an investigation into his alleged Sept. 7 beating of 19-year-old Clinton resident Cameron Hamel at Pine Trail Apartments, where Nash worked as a security guard. In addition to the alleged beating, Nash's employment as a security guard for the Clinton apartments constitutes a violation of city policy, but his attorney, Kate Eidt, argued that the offense constitutes a violation suitable for suspension, not dismissal.
"When you step back and look at it, the charges are too severe," Eidt told the panel.
Coleman testified at last week's hearing that the internal affairs investigation determined that Nash used "excessive force" against Hamel. Coleman said she considered Nash's history when she decided to fire him. One allegation resulted in a 15-day suspension for Nash. Coleman would not go into detail on the allegations.
Hamel's mother, Carla Kennevrew, testified before the panel that Nash intercepted her son, who is not a resident of Pine Trail Apartments, while he was on the apartment grounds. Kennevrew claims Nash kicked Hamel in the groin, then beat his face with his fist and a pistol before calling Clinton police to arrest him for assaulting a police officer.
Nash testified that the apartment manager warned him of Hamel, and told him to remove him from the property. Nash said he subdued him in a gesture of self-defense when Hamel's hands went into his pockets. Hamel later admitted to JPD Internal Affairs that he had marijuana on him at the time of the alleged assault.
"I felt threatened. He put his hands in his pants while I was talking to him," Nash said.
Nash denied beating Hamel before the panel and claimed the bruises on Hamel's face depicted in JPD Internal Affairs photos were the result of wrestling Hamel to the ground. Nash claims he sustained minor injuries from the fight, and filed an affidavit in Clinton Municipal court in September charging Hamel with assaulting a police officer.
Deputy City Attorney Michelle Purvis told the panel that the city forbids police officers from working outside of corporate limits specifically to avoid situations similar to the Nash issue: "We have a duty to make sure that orders are followed so that the city won't be the subject of a lawsuit when these kinds of issues arise," Banks said.