Wednesday, April 14, 2010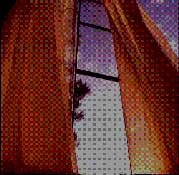 The life force, our survival instinct, is incredibly strong. For most of us, dying is not something to look forward to. Mostly, we don't want to talk or even think about death. But for those living with incurable illnesses, life often becomes so painful that it's no longer worth living. What then?
"Last Rights: Facing End of Life Decisions" takes a straightforward, mostly unsentimental look at that question, one that many of us will have to face at some point.
The film, written and directed by Karen Cantor and produced in association with Mississippi Public Broadcasting, documents the final journeys of four people who asked the question, mostly along with their families and friends. Along the way, the hour-long documentary includes numerous interviews from doctors, clergy, hospice, right-to-die and right-to-life advocates, and the survivors of those who died.
"Last Rights" is a compassionate, yet unflinching look at the decisions each of the four made, underscoring a complex and emotional process, often made even more difficult by legalities and the medical system.
Dr. Scott Nelson, a family doctor from Cleveland, Miss., is the film's narrator. His father, Elbert Nelson, terrified about taking pain medication for his kidney cancer and anguished over the pain his illness would inflict on his family, unexpectedly committed suicide by shooting himself.
Doug Gladstone, a seemingly healthy biologist in his 50s from the Washington, D.C., area, received a diagnosis of liver cancer. His widow, Lennie Gladstone, speaks eloquently of the shock of the initial diagnosis and his death 22 months later, a death made easier through hospice care that was able to alleviate the worst of his pain, and allowed him to die in peace in his home.
Two strong, independent women are at the heart of the documentary. Both women chose their time to die after their illnesses progressed to the point where they no longer had any quality of life.
Merian Frederick, of Ann Arbor, Mich., was dying of Amyotrophic Lateral Sclerosis (ALS or Lou Gehrig's disease), an incurable and fatal disease where neurons that allowed her to control her muscles began to die. Frederick, nearly paralyzed, became Dr. Jack Kevorkian's 19th assisted death at age 72, dying with her pastor by her side. Her children, who knew and honored her decision, did not attend her death because of its illegality.
Peggy Sutherland of Oregon was terminally ill with lung cancer. Sutherland took advantage of Oregon's Death With Dignity Act in 2001, and died with her family at her side.
Ultimately, the film makes a strong argument for giving us all the final freedom to decide when our lives are over. It doesn't make the decision easier or the legal and moral arguments less thorny. But it is an issue worth understanding from all angles, before it's decided for you.
The screening of "Last Rites" is Sunday, April 17, at 5:15 p.m.