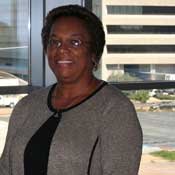 City revenues are slipping, but the Jackson Police Department is making a dent in the budget hole by stepping up traffic citations.
Last month, the Jackson City Council authorized Mayor Harvey Johnson Jr., to transfer $2.3 million in savings from city departments to make up for an estimated $2.3 million in lost sales tax revenue in the fiscal year. The police department is doing its part to raise revenue, and the Jackson municipal court is seeing the difference, according to revenue estimates. Johnson told city council members that the municipal court budget fell $153,724 below the $895,677 first-quarter budget projections. But the court recorded a $124,388 increase in 2010 February collections from this month last year.
City spokesman Chris Mims put partial responsibility for the revenue increase on tax season: "People are getting tax refund checks and using them to pay-off their court costs," Mims said.
But tax season happened this time last year as well, without an increase in municipal court revenue for February. The police department, however, issued 31,000 citations just during the first quarter of this fiscal year. Jackson Police Department spokesman Joseph Daughtry said police are only doing their part to keep the public safe.
"Basically the men and women of this department are dedicated to increasing safety and the quality of life for the residents of Jackson," said Daughtry, who
denied the crackdown arose from a need to plug budget holes.
"We have many perfectly good reasons for stepping up enforcement of highway safety," Daughtry said. "First of all, there's no such thing as a routine traffic stop. It's amazing what you can uncover at a traffic stop. You can stop somebody for a broken taillight and sometimes they're wanted for something very serious in the state of Michigan. Routine traffic stops are where we get a lot of our arrests."
Mims credits Police Chief Rebecca Coleman for leading the charge on heavy police activity along the city's interstate. "I'm certain this is something Chief Coleman initiated," Mims said.
The state of Mississippi noticed the new attention along the highways. The Mississippi Department of Public Safety and the Mississippi Office for Highway Safety in February honored 170 officers, deputies and state troopers for their efforts on seat-belt enforcement. JPD officers held the top two spots on the list.
Jackson patrolman Herman "Ticketmaster" Tarrio, issued 1,700 citations for seat belts violations, and 430 citations for improper or no use of child restraints in February, winning him top billing in both citation categories. Jackson patrolman Michael Mooney was right behind him in both categories, issuing 1,128 seat-belt citations and 319 tickets for child restraint violations.
Daughtry said Jackson police are "trying to reduce fatalities on the interstate and increase seatbelt safety, and make sure people are slowing down and doing what they're supposed to do."
Overall, the department's Traffic Unit wrote wrote 640 traffic tickets last week, from March 29 to April 4.
In other JPD news, major crimes dropped by more than 25 percent last week, At JPD's COMSTAT meeting this morning, officers reported 164 property crimes, down from 236 the week before, and 40 violent crimes, down from 46 the previous week. The drop in property crime was largely due to a nearly 50 percent decrease in auto burglaries, from 116 to 64. For the year to date, property crimes are down 1.1 percent from 2009 figures, while violent crime is up 30.8 percent over last year.
Commander Ron Sampson said today that officers in his Precinct 3 are collaborating with police departments in Flowood and Ridgeland to combat a rash of auto burglaries associated with the theft of in-car Global Positioning System devices.
"We just realized they were experiencing the same thing," Sampson said. "Their suspects are our suspects."
Sampson estimates that at least 15 auto burglaries over the last two weeks in his northwest Jackson precinct have been related to the theft of GPS devices."These things aren't being sold in the pawn shops, they're being sold on the street," Sampson. "It's much harder to track."