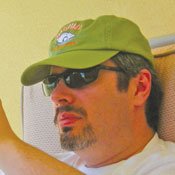 It just occurred to me when I sat down to write this that the Saints won the Super Bowl within weeks of the King Edward re-opening--after both had suffered roughly four decades of discontent. I guess the Saints and King Eddie were using the same cold month in hell to make a few "never gonna happen" things ... happen.
In revenue-challenged Mississippi, in the capital city that the rest of the state loves to hate, it seemed impossible that old buildings would become new; arts neighborhoods would flourish; and that jobs, universities, medical centers and local retail might thrive.
That's pretty much the space we were in when the JFP launched the first annual edition of BOOM Jackson magazine in 2008--there were tons of projects on the drawing board, but relatively few of them completed. Stories on the convention center, JSU's University Place and the Pinnacle building ran with architects' renderings, not photos.
The photos we had of Fondren Place and the Duling School showed ongoing construction that didn't yet house Bank Plus, the Ramey Agency or the Auditorium.
In the second annual issue of BOOM, we were seeing the fruits of revitalization. I recall telling people that BOOM 2009 would have "more photos and fewer renderings" because so many projects had come or were coming online. The Pinnacle and Fondren Place were a reality; the Walthall was renovating; King Eddie was inching closer; and the ink was dry on new tenants for Farish.
We bundled up the pages on BOOM 2009, sent it to the printer ... and started to realize something about Jackson. A lot changes over the course of a single year.
Translation: We needed to publish BOOM more often. And as with many entrepreneurial ventures, it was going to end up happening sooner rather than later.
So, starting with the June 2010 issue, BOOM Jackson will go from an annual to a quarterly, with a new issue for every season.
Publishing quarterly will give us room to do stories not just about buildings and plans, but about people--our business leaders, risk-takers and entrepreneurs, and to talk more frankly about our strengths and challenges.
I'm calling BOOM Jackson the city's first "business + lifestyle" publication--equal parts Fast Company, Dwell and Good magazines (shaken, not stirred) but produced in Jackson by people who live in and love this town, champion local business, engage in creative pursuits, love great food and style, and relish seeing progressive ideas put into action.
Oh, and an observation about those leaders, risk-takers and entrepreneurs: They're younger now. Jackson is experiencing a generational shift with Generation X (about 30-45 year olds) taking the reins of businesses and organizations--small and large--while Generation Y/Millennials (18-30 or so) continue to enter the workplace as professionals, knowledge workers, independent contractors and business owners in their own right.
That shift is why we think JFP Inc. is well positioned to produce this "business + lifestyle" publication--what the JFP has done for city news, investigative features, arts, music, food and politics in Jackson, BOOM Jackson is ready to do for local business, entrepreneurship, urban dwelling and smart development.
We'll offer a unique perspective, tell things like they are, and we'll cover "business + lifestyle" with an emphasis on the young and the young-at-heart who insist not just on adding to the bottom line, but practicing "social entrepreneurship" in a way that leaves their community a stronger, better place to live.
One way we're going to do that is by bringing in a young firebrand of an assistant editor for BOOM Jackson quarterly--former JFP assistant editor Natalie Collier rejoins our crew this month after a stint as a fellow at Northwestern University's Medill School of Journalism and as managing editor of N'Digo magazine, a glossy urban pub in Chicago. The Millsaps grad's move home gives us a chance to once again put her talents to use telling Jackson's ongoing story with style, smart narrative and excellent reporting.
BOOM Jackson as an independent quarterly publication falls under the purview of Donna Ladd as editor-in-chief, so you'll see strong editorial guidance there as well. Along with full-time work on the JFP and as a non-fiction writing coach, Donna has recently found herself at the front of the boardroom, consulting on topics like long-term planning, mission building for organizations, building diversity and management techniques. She'll emphasize those topics in BOOM Jackson, just in time for the sea change that is the modern, mobile, millennial, purpose-driven, post-"Great Recession" business world.
Part of BOOM Jackson's mission will be collaborating with key organizations that you're going to hear more about, like JCDC (Jackson Community Design Center), YP Alliance (Young Professionals of Greater Jackson), Young Leaders in Philanthropy (YLP) and the young social entrepreneurs of the West Jackson Leadership Academy (WJLA).
These groups and others are already helping shape the BOOM editorial mission in an advisory capacity, and you'll hear more about their efforts, challenges and successes in the pages of BOOM. Perhaps most importantly, these groups (and many others) embody the values of smart growth and economic opportunity, and extend the "boom" felt in Downtown and Fondren to all parts of Jackson--south, west, east and north.
By chronicling the exciting boom times in Jackson, BOOM Jackson will be exactly the magazine that will lure visitors and professional workers--call it a stealthy recruitment tool that will, as Donna teaches in writing classes, show people why they should visit or move here, not just tell them.
This is gonna be fun! Visit http://www.boomjackson.com, follow @boomjackson on Twitter and become a Facebook fan. Watch for upcoming Boom lectures and parties. Like the King Edward and (hopefully) the Saints ... we're just getting started.
To suggest stories for BOOM or to freelance, write [e-mail missing]. For advertising info, write [e-mail missing].
Previous Comments
ID

157136

Comment

All, to get on the charter invite list for upcoming BOOM parties, for now you can become a fan of the BOOM Facebook page.

Author

DonnaLadd

Date

2010-04-07T14:37:23-06:00
ID

157153

Comment

Looking forward to it! Business + lifestyle perks are my favorite things about living in Jackson.

Author

darren

Date

2010-04-07T20:13:45-06:00
ID

157154

Comment

Amen, Darren. Us, too!

Author

DonnaLadd

Date

2010-04-07T21:18:15-06:00
ID

157183

Comment

And let's not forget JxnPro Toddster??

Author

Kamikaze

Date

2010-04-09T20:58:21-06:00
ID

157187

Comment

Kaze, I think he listed groups we've already met with -- we need to pow-wow with JaxPro and Jackson Arts Collective soon! And other other groups, especially that focus on the "next generation" demographic, please get in touch. We want BOOM to be as inclusive as possible!

Author

DonnaLadd

Date

2010-04-10T09:20:54-06:00