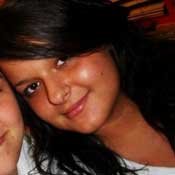 When Constance McMillen attended her school prom on Friday at Fulton Country Club in Fulton, Miss., only seven students were in attendance. The majority of Itawamba Agricultural High School students held another prom at alternative location, the American Civil Liberties Union said today.
"We had heard that there was going to be another prom, but we haven't confirmed where, " ACLU Legal Director Kristy Bennett said. "We don't have any confirmation, and that's what we are looking into: Whether the prom for Constance was a decoy. "
The ACLU is representing McMillen, who filed a lawsuit against the Itawamba School District last month after officials canceled the Itawamba High School's prom after she requested to attend the prom with her girlfriend and wear a tuxedo. The school canceled the prom, saying it would be disruptive to the community.
On March 23, U.S. District Court Judge Glen Davidson ruled that the Itawamba School Board violated McMillen's free-speech rights when it canceled the prom, but did not force the district to sponsor a prom because parents had already began organizing a private prom.
Bennett said last week that the parents announced they would no longer sponsor the prom, and another prom was to take place at the Fulton Country Club for the entire school. Bennett could not confirm the sponsor of the Fulton Country Club prom. The Northeast Mississippi Daily Journal reports that the majority of students attended a prom in the Evergreen community of Fulton.
Bennett said that the ACLU is trying to find more information before pursuing further legal action.
Previous Comments
ID

157089

Comment

The NE MS Daily Journal article ya'll reference to, quotes McMillan saying she did know about the event at the Evergreen community center, not that she didn't know about the event as this article reports. http://nems360.com/view/full_story/6946554/article-UPDATE--McMillen-attends-sparse-Itawamba-prom?instance=home_news_1st_left "McMillen said she knew about that event but that when she asked another student if she was invited, the student told her, "the prom is at the country club." "I took that as no," McMillen said. "If I wasn't wanted there, I wasn't going to go."

Author

BubbaT

Date

2010-04-05T20:19:17-06:00
ID

157090

Comment

BTW, Lacey should have credited Tom Freeland for breaking this story: http://nmisscommentor.com/ And Bubba, I don't know all the details; I'll have Lacey check it out in the a.m. and correct if needed.

Author

DonnaLadd

Date

2010-04-05T20:47:41-06:00
ID

157091

Comment

This all reminds me of Neshoba Central High School, 1979. The school board had made us stop having a prom after the Supreme Court forced integration in 1970 so blacks and whites wouldn't dance together; so we had a banquet in the gym, and then white people went to the goofy country club there (which I truly hated under any circumstance) afterward for a dance, and black kids went somewhere else. I swore that night that I would never participate in such a bigoted exercise in separation again. And I don't believe I have. So sad that the same games are happening now. It' plain hateful.

Author

DonnaLadd

Date

2010-04-05T20:54:21-06:00
ID

157096

Comment

To clarify, at the time this article was written yesterday phone calls to Constance McMillen and her family were not returned. Bennett said that the ACLU and McMillen knew about another event that was being organized but did not know the location of the event or that it was considered another prom. The Northeast Mississippi Daily Journal updated their story to reflect Constance's comments about the prom after I wrote this. Still trying to get details on how much Constance knew and who sponsored these two events. In any regard, it appears that Constance was misled.

Author

Lacey McLaughlin

Date

2010-04-06T08:57:04-06:00
ID

157098

Comment

Here's a link to some of the photos from the second prom - First thing I noticed from the photos, one girl is in jeans and a t-shirt. Shouldn't she have been forced to wear a dress or uninvited? http://joemygod.blogspot.com/2010/04/its-true-constance-tricked-out-of-prom.html

Author

Tbro

Date

2010-04-06T09:04:50-06:00
ID

157118

Comment

Well said, Dennis Bishop. Some day when these "perfect people" have to deal with a child, a relative or a friend who is lesbian/gay, they will look back at the dicisions made to punish others and realize that they would not want their love one to be discriminated against and have what should be a given, taken away.

Author

justjess

Date

2010-04-07T10:30:53-06:00