Thursday, October 29, 2009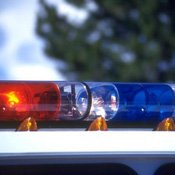 Major crimes in Jackson last week stayed level with numbers from the previous week, according to a report released today at a Jackson Police Department command staff meeting. Officers reported 216 total property crimes and 26 total violent crimes last week.
Precinct 2, in west and central Jackson, and Precinct 4, in northeast Jackson, both reported decreases in total crime over last week. For the year to date, Precinct 2 is 2.4 percent below last year's numbers, while Precinct 4 has seen a 15.9 percent decrease in crime from 2008.
Crime rose just slightly from the previous week in south Jackson's Precinct 1. A spike in property crimes, especially auto burglaries, offset an 80 percent decrease in violent crime there. For the year to date, crime is up 9.6 percent in Precinct 1.
Crime rose 22 percent in northwest Jackson's Precinct 3 last week, largely because of auto burglaries. Commander Eric Wall told JPD chiefs that some of the 21 auto burglaries in his precinct were actually incidents of vandalism, in which citizens reported a broken car window but no stolen property. Total crimes are up 10.4 percent for the year in Precinct 3.
Noting that officers have arrested burglary suspects as young as 10 years old, Assistant Chief Lee Vance asked command staff whether they suspected adults were coordinating burglaries by juveniles. "Does it appear to be random, individualized, or is there some kind of organization that all this is flowing through?" Vance asked.
Officers told Vance that they had not been able to uncover any organization behind the rash of burglaries, however, nor did they suspect one.